The boutique agency for
more brand value,
more customer value,
more enterprise value.
We offer you:
entrepreneurial
web design, branding, and marketing
for the digital age.
[OVERWEIGHT]
Used by financial analysts to indicate that a stock is expected to considerably outperform its competitors.
Focus on Enterprise Value
At OVERW8, our name expresses the fact that we see
customers, brands, and intellectual property as integral to enterprise value

– and we take an integral approach to helping you increase your company's value long-term.
Coaching and/or Doing: You choose.
Our work style differs a bit from the usual way digital agencies work. Of course, you can choose to work either project- or retainer-based. Or you can be coached by us and do more of the implementation in-house. We are here to listen and figure out which combination fits best to your goals. Although extremely digital-savvy, we are realistic enough to know that the world and therefore buying customers are still existing in an 'offline' world as well and will help create your 'best of both worlds' solution.
Have you ever noticed how hard it is to get unrelated pieces to work without a "big picture"? The same is true with for example doing Social Media - often it leads to massive waste of time and money. That's why we prioritise the need for robust (not necessarily agile) planning as well as developing a stable brand. How about the work processes and tools needed to get things done? Yes, we take care about that, as well.




Sustainable SEO is great for the customers, the brand - and sales

Trashy SEO wasn't an option for a strong end-customer brand in our portfolio. We chose communicative quality and a slightly unconventional method. The result proved us right.
Social Media & Content Marketing: Boosting your brand to visibility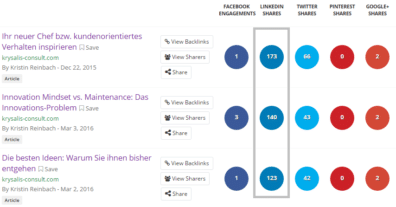 A digital B2B magazine was promoted on social media – on a completely new page with minimal search engine traffic. Against all expectations, the content was shared much more avidly by LinkedIn users – despite the content being in German. Learning: If it doesn't involve a lot more effort, learn by testing rather than by suspecting.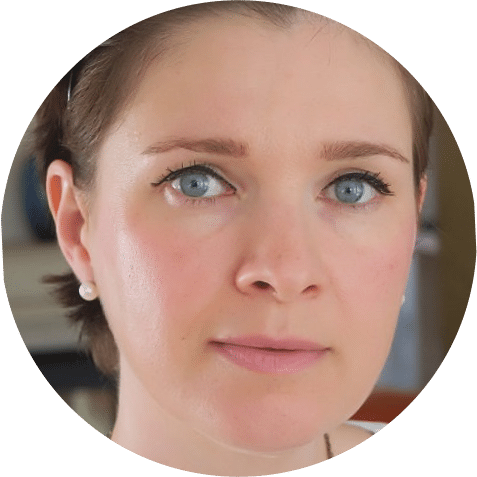 All our offers and services were created with a high-quality vision of marketing that I had for a long time - for my clients and as well as for my own projects: Solid and innovative marketing - based on state-of-the-art know-how and well-developed processes and structures.
Bullshit, fact, great opportunity?
As experienced marketing professionals, we help you tell the difference – preferably by working together, but also on our blog.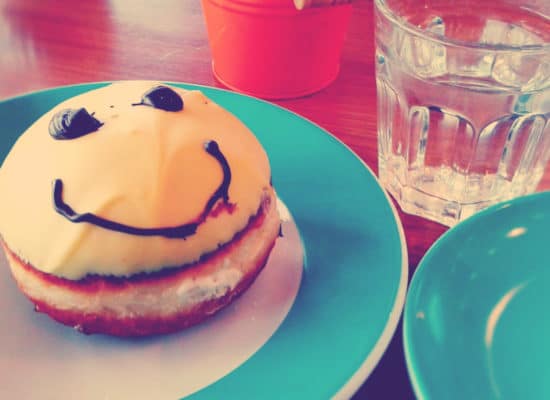 as in "If you position your Krapfen to be the Champagne among Krapfen, you've got to stick with that strategy and be stringent about it." Learn more about the details, why it might effect your business, also – and learn how to fix pricing hickups.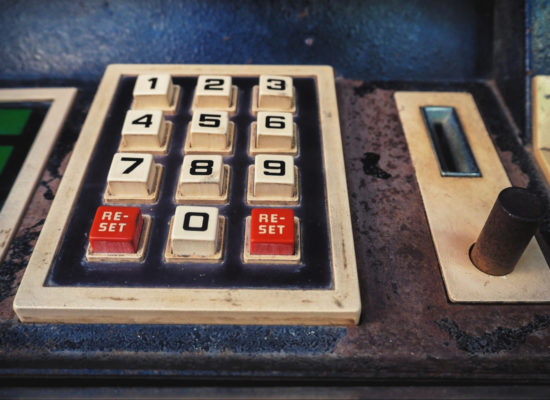 [This is a question OVERW8 Owner Kristin Reinbach answered on Quora.] You probably also know the saying: "Sell them what they want, give them what they need". What they WANT is very often: Quick, cheap – and once it's set up never having to touch it again. 10 years ago that might have been ok, […]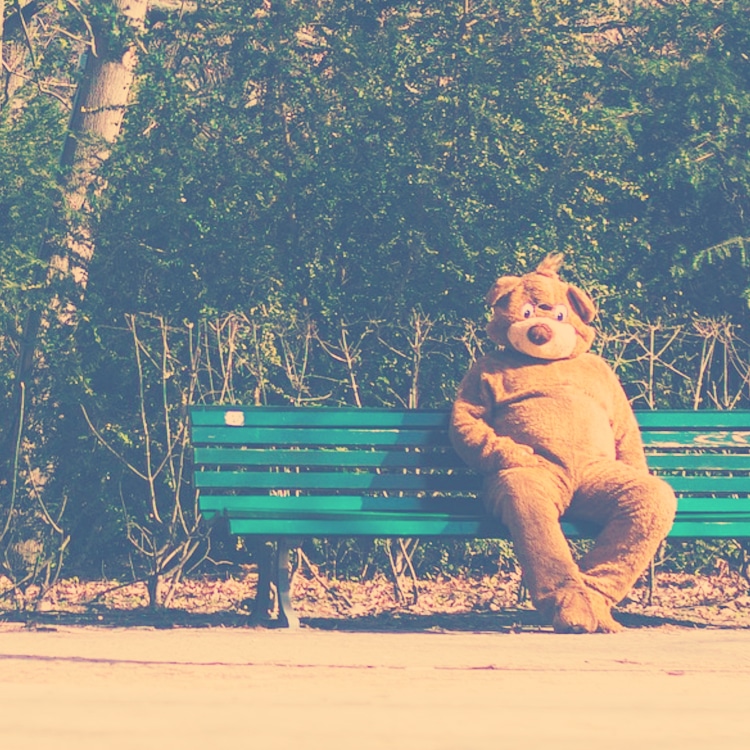 If not used carefully, the use of digital tools could rob your brand off its branding. How can that be? Well, if you think about branding happening at every touch point, then also touch points such as invoices, support email, etc. will naturally create or diffuse the awareness of your brand. In the past, it […]
Browse the Blog Magazine
Let's talk.
Speaking one-on-one is the best way to find out if we're on the same wavelength.The first consultation is free-of-charge and non-binding.