Your worthy representation online.
A good website is like a fantastic salesperson: It sells your things when you're not there.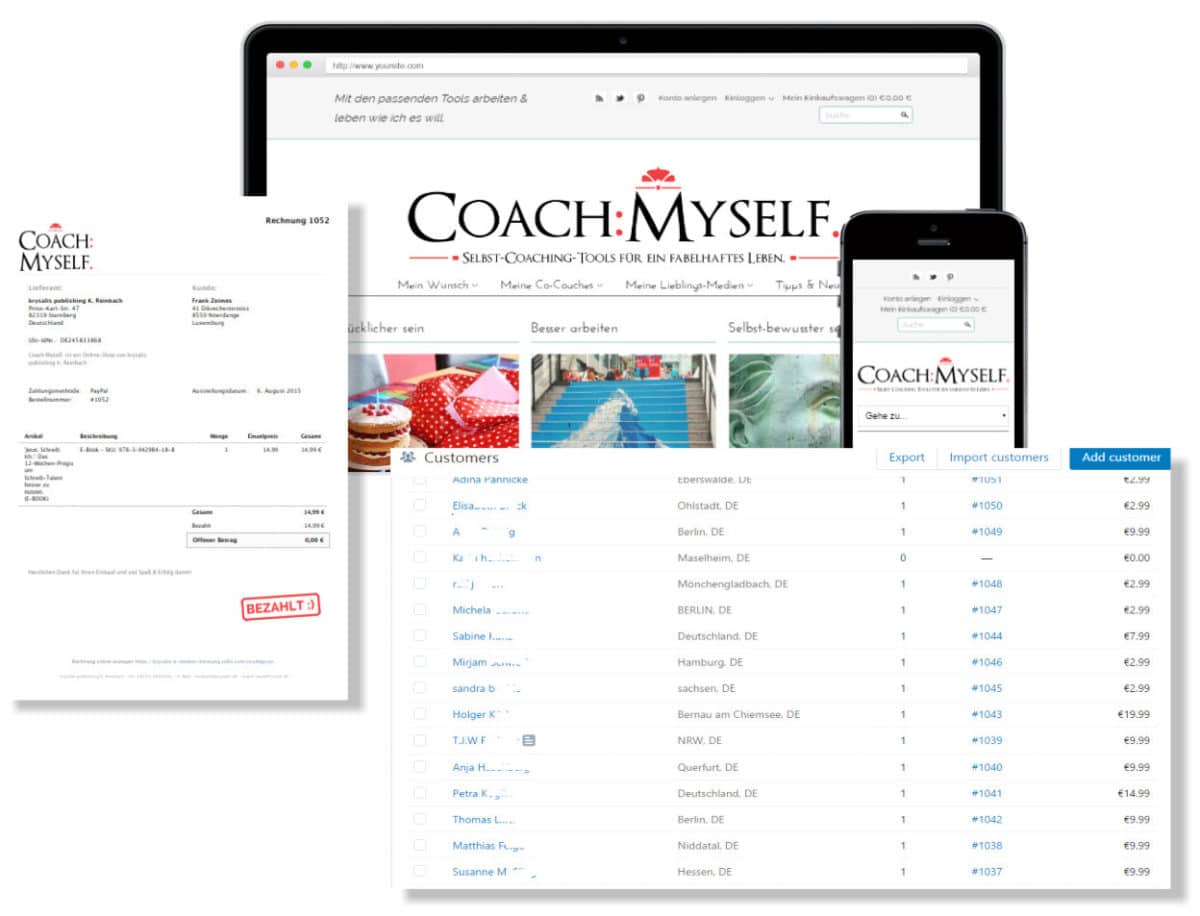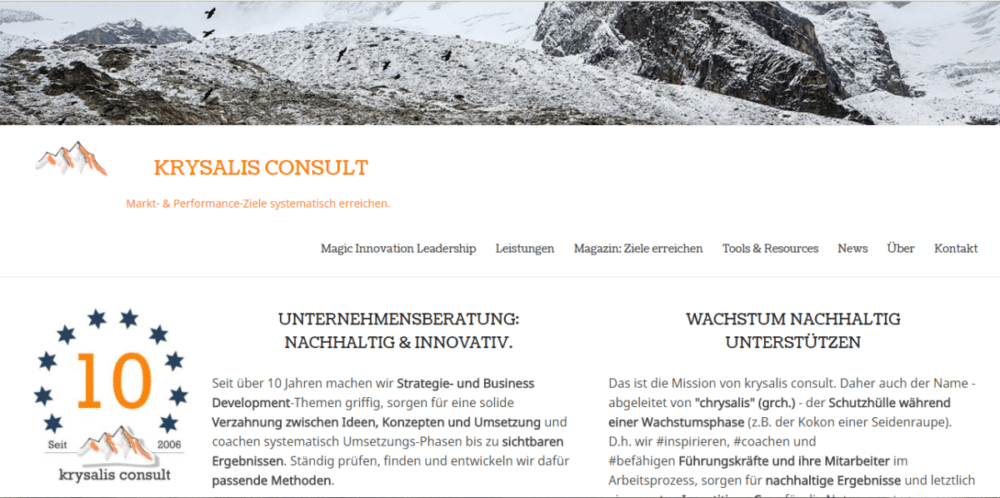 The web design for krysalis consult conveys clarity and lightness in the complex working environment of managers.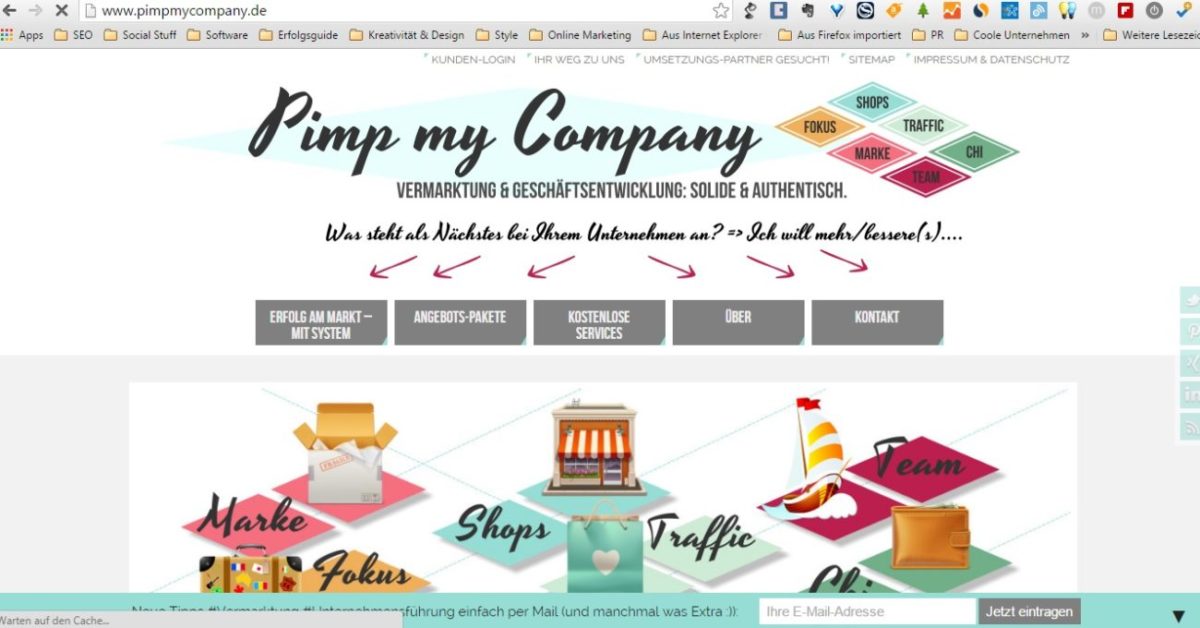 Pimp my Company is an online magazine for entrepreneurs. Colors and a snazzy format bring vitality to dry subjects.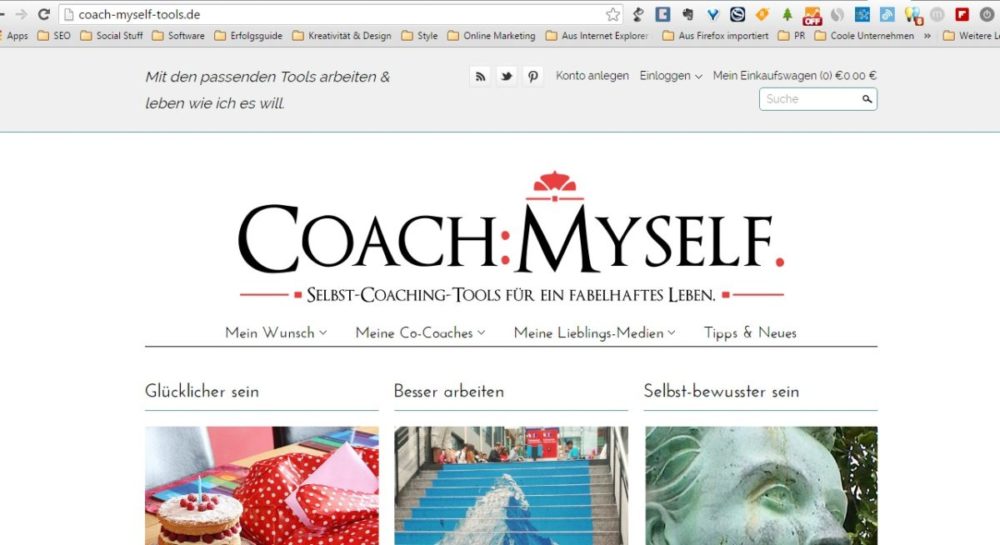 This online shop based on Shopify provides a high-quality shopping environment for digital content.
Know where you stand with web design:
Optimize or redesign websites:
Resource-efficient approach:
You don't always need to turn things upside down. It's often enough to focus on the essentials. We help you tackle precisely the right areas at precisely the right level. And we're happy to guide you from level to level, too.
Makes collaboration particularly flexible.
"Wow – that's so clear."
"We could have done with that ages ago."
Professional project management:
Let's talk.
Speaking one-on-one is the best way to find out if we're on the same wavelength. The first consultation is free-of-charge and non-binding.
Read more about web design and other digital channels on our blog magazine:
Bullshit, fact, great opportunity? As experienced marketing professionals, we help you tell the difference – preferably by working together, but also in our blog.