What o8 did
Marrying old-school reliability with a state-of-the-art 2022 brand perception.
Goal & Starting Position
The Bavaria-based SME company "Der Finanzberater" reached out to us as they felt with the 3rd generation now actively entering the business and the challenges and opportunities faced by a more digital clientship the moment was right.
As they already had built a very solid and extended client base, brand recognition had to have high priority while at the same time making sure that the look and feel got ready for the next 30 years.
THE BRAND MAKEOVER
Laying the base | Strategic Tasks
Branding will happen anyway, the only question is whether you create your brand deliberately.
Brand Positioning
With a family business such as Der Finanz Berater, we intended to make sure that the branding and its communication tools will fit the heart and strength of the already existing brand.
This is a fact most entrepreneurs do not realize: Independent of whether you place a lot of priority on having a logo or not, if you have been in business for a certain period of time, you will already have built a brand – a reputation, something that you stand for. And if this reputation is already a great one, then good branding will further build on that.
The Process
So, the first step was a thorough workshop with Arthur Wunderle (2nd generation owner) and Fabian Wunderle (3rd generation now coming up). This is how the brand tuning process typically unfolds:

1. Trigger Questions
We'll provide a set of questions for you and your team to help you prep for the branding workshop. The questions are fun and there is no 'right' answer – the main intention is to trigger the reflection process before the workshop.

2. Branding Workshop
Imagine this to be a really collaborative experience, in most cases facilitated by our experienced CEO Kristin Reinbach. There are clients who call them "power sessions". 😉 Those are intense sessions as based on the trigger questions ideas and contemplations tend to flow.

3. Recommendation: Brand Values & Positioning
Based on the input of the workshop, we will create a tailored suggestion referring to your brand's values as well as its positioning in the market.
Making it visible
Upgrading the brand
The new version of Der Finanzberater should feel friendly and clean at the same time.
Also, there was an important historical streak: Der Finanz Berater had also been a publisher of high-value content in the realm of finance.
We intended to convey that sense of old-school quality with a sense of innovative cleanliness.
STEP 1
The Logo: Polishing vs. Recognition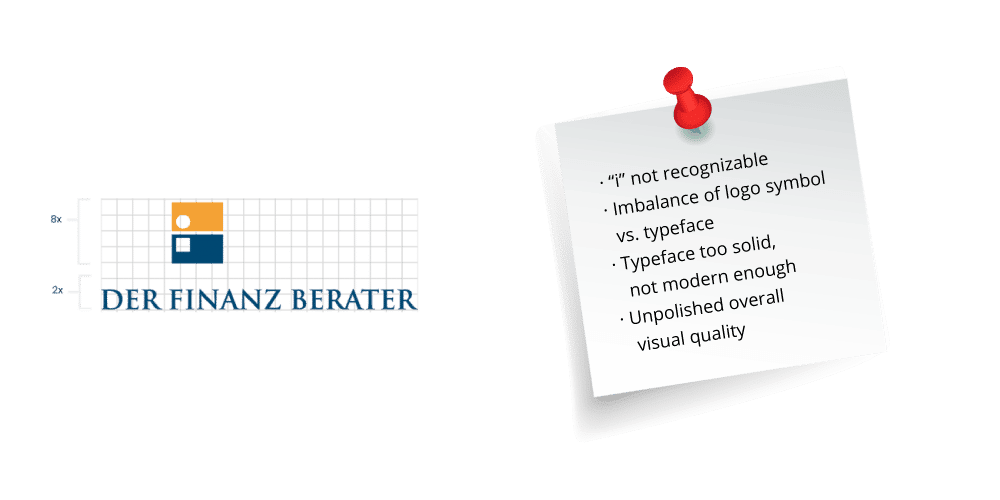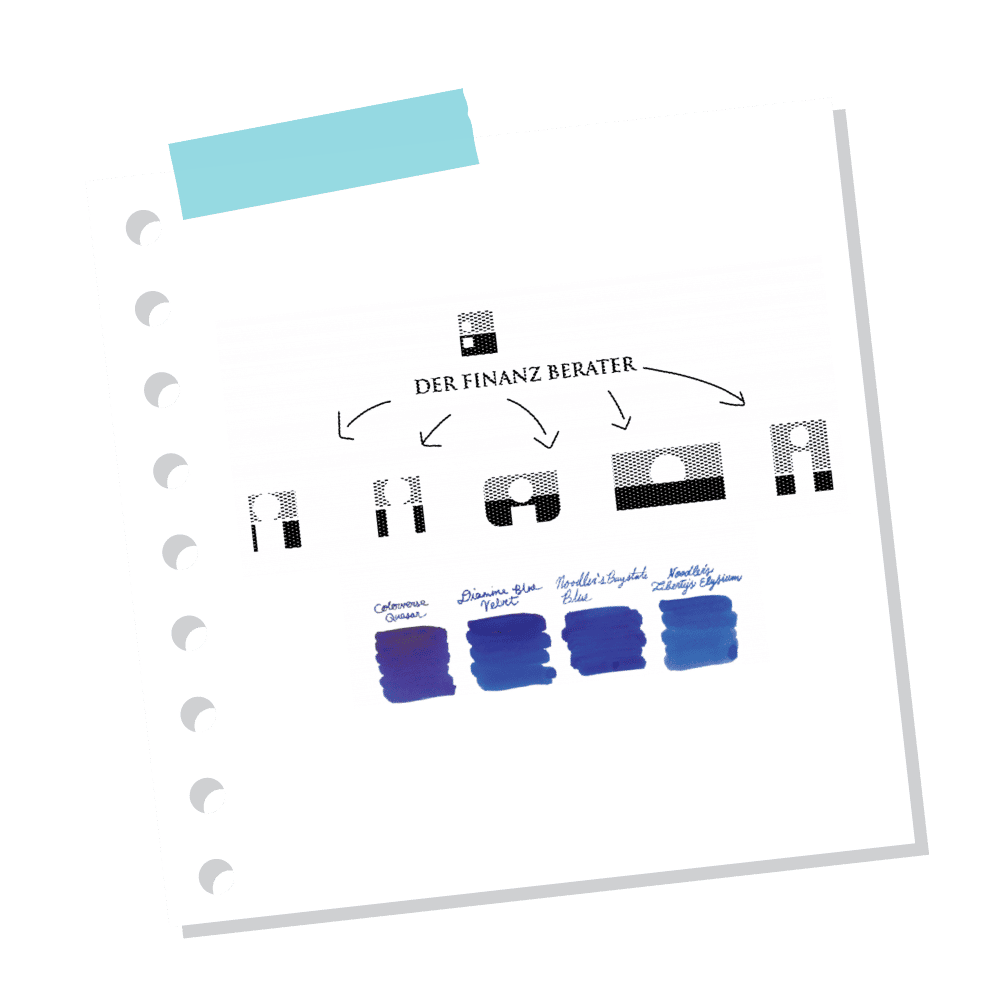 How Might We?
Create a better identity for the "i" part

Elevate the "i" with more layers of meaning

Acquire a good balance of logo symbol vs. typeface

Introduce a classy and elegant typeface

While making sure the recognition vs. the old logo still works
Approach 1
The obvious speech bubble.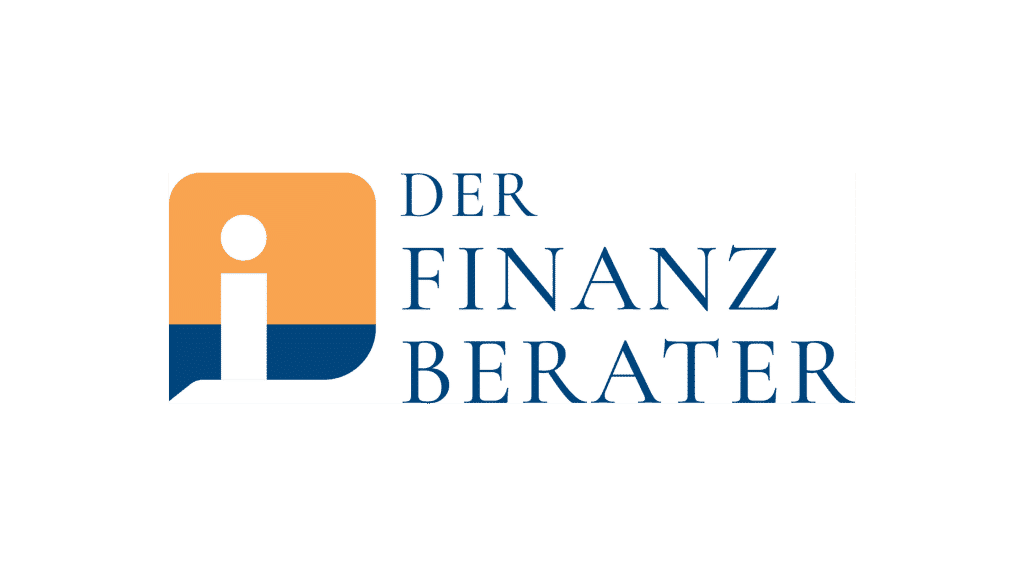 Approach 2
The minimalistic speech bubble, shape cleaner.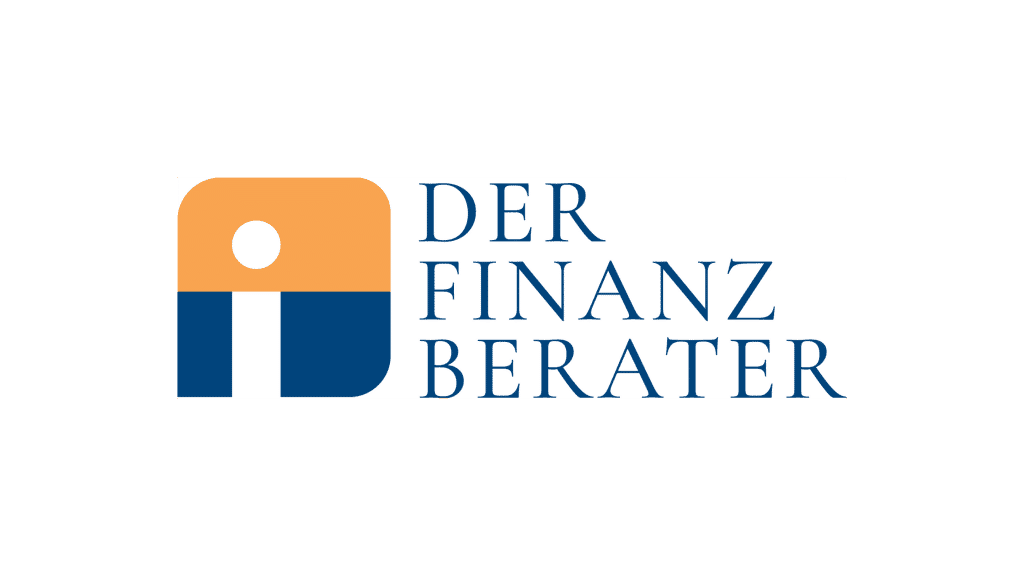 Approach 3
Emphasis on the dialogue, though the implied energy is a bit too passive.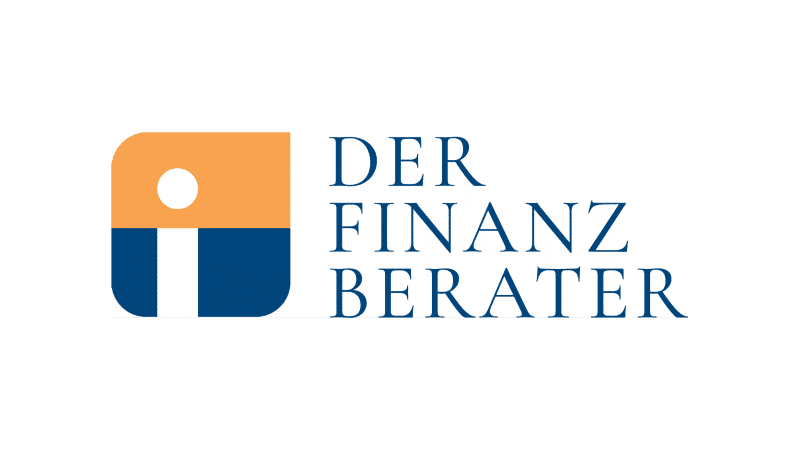 Note that even though they are seemingly pretty similar, each version has a slightly different emphasis and message.
Step 2:
Creating the Overall Atmosphere
A brand is never 'only' a logo, but especially in the times of digital marketing is much more 360°. Each client has their own strengths and channels to play to. In this case, we emphasized proving the team with tools that would make it easy to build stylish PPT slides as well as convincing infographics while allowing for even longer texts to display really good structure.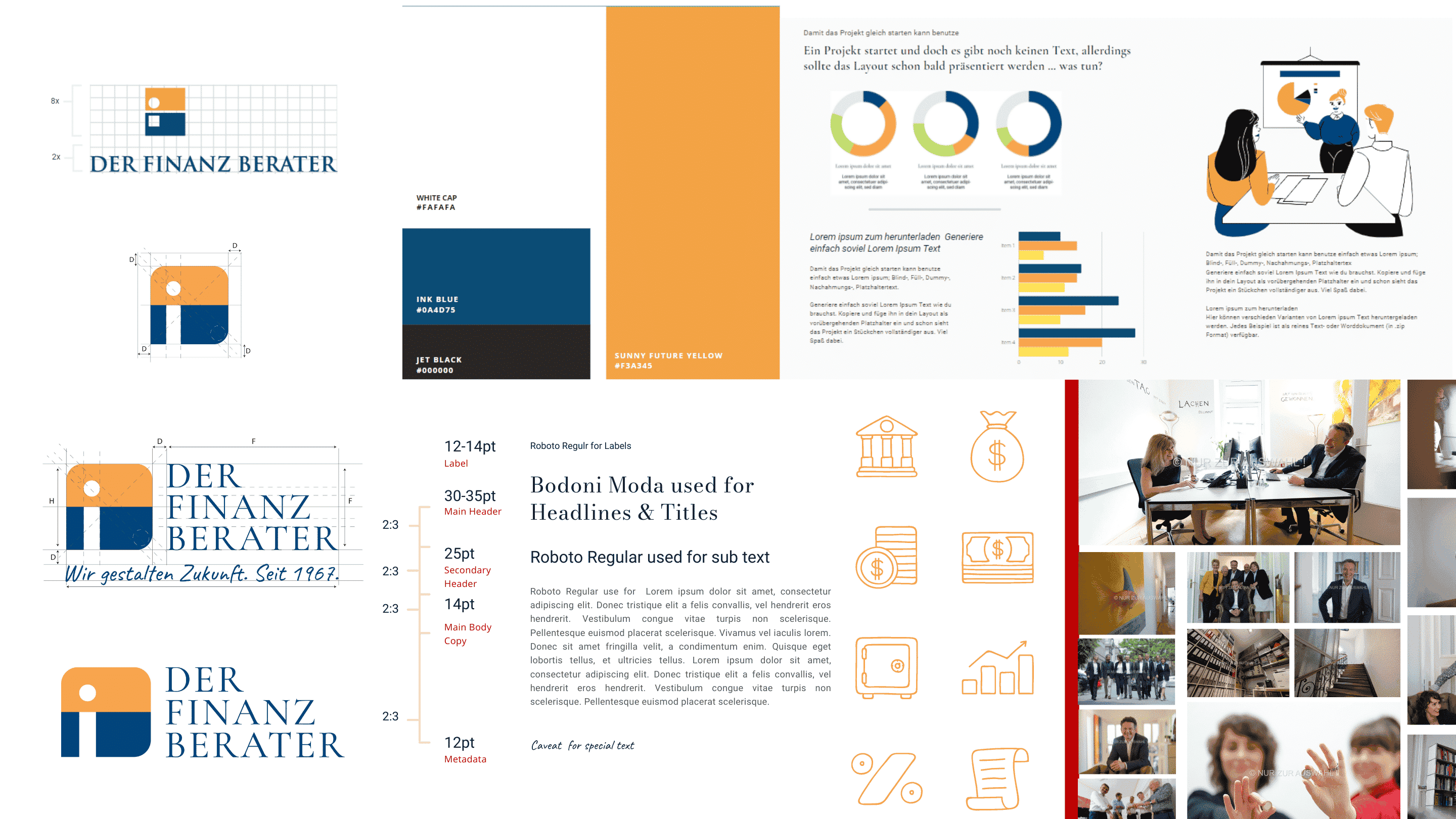 A cheatsheet? why not?
A New Style:
Only as Successful as its Use
To make the adoption of the new brand elements within the company easier, we provided Der Finanz Berater with an A3 cheatsheet. Like this, everyone would have an easy time starting to use the right fonts and colors everywhere.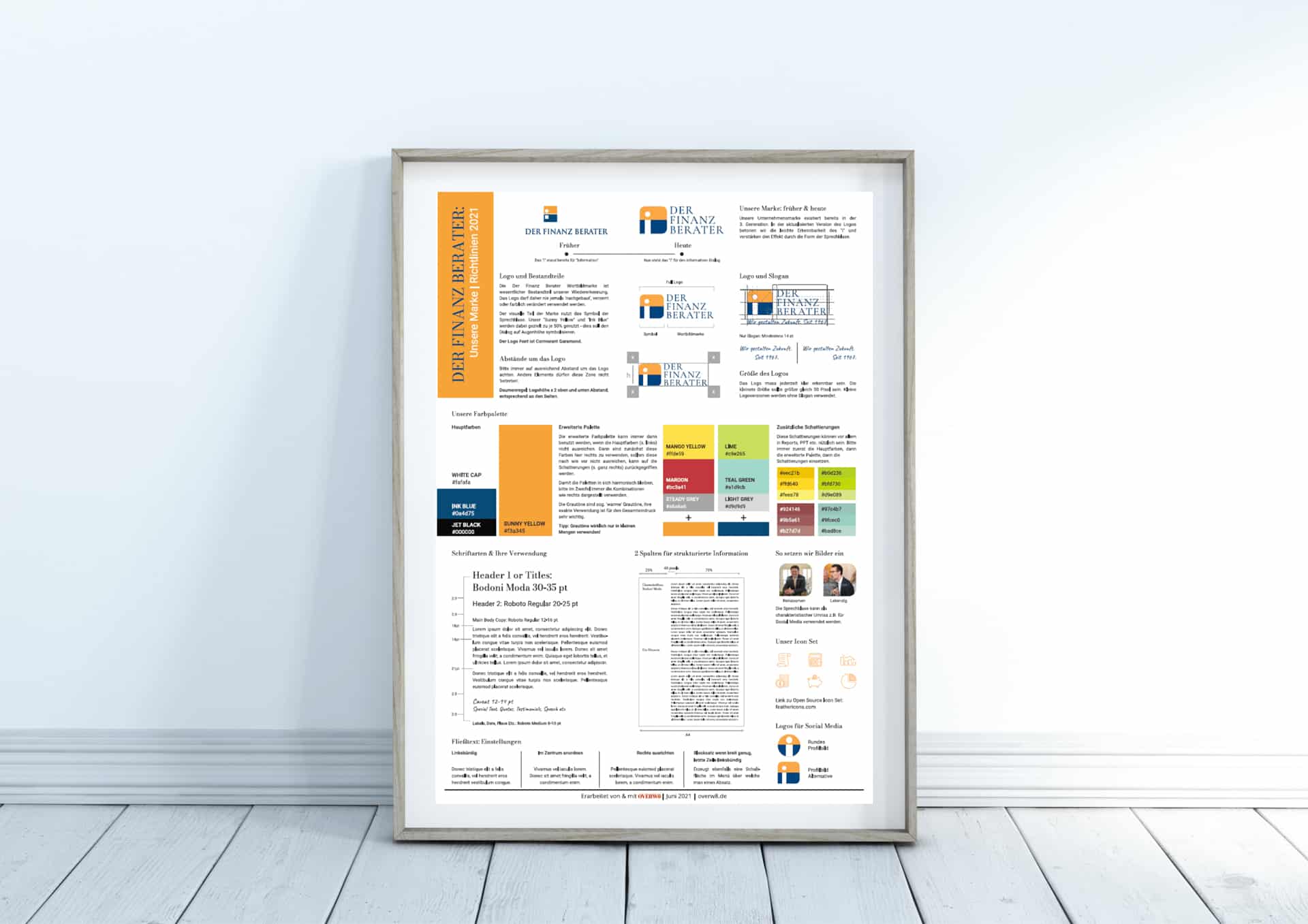 Semi-Custom Illustrations and Graph Styles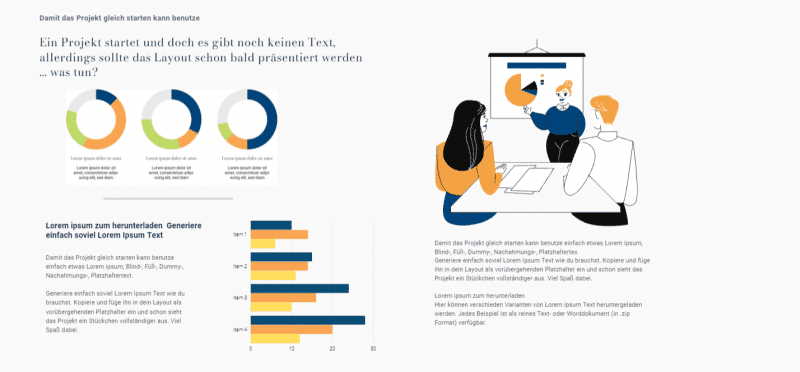 A Special Contour for Social Media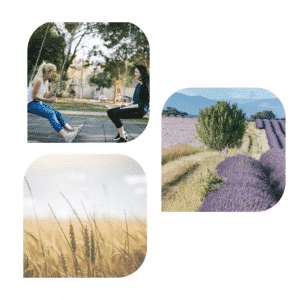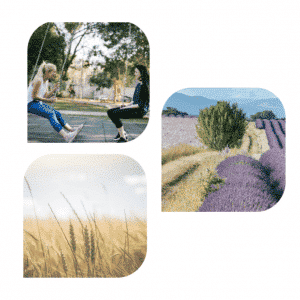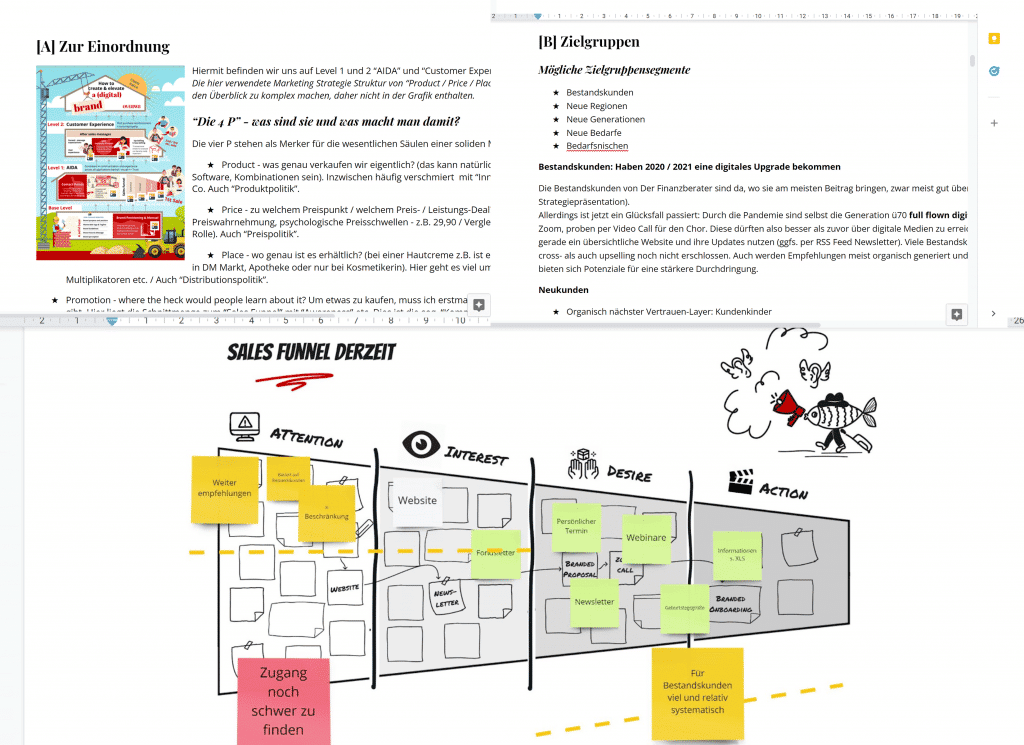 A brand on its own doesn't sell - yet.
It lays the ground for how to sell – and how that is delivered by 4  main structures:
Target group definition

Positioning in the market

4 P's – product price place promotion

AIDA (sales funnels) per target group
In this case, a rough first version was created and prioritized towards the next upcoming steps, while providing the structures to become more detailed over time.
HOW TO…
Set up a Successful & Authentic Photo Shoot
In financial advisory and especially in this company, the team members are the decisive resource – so we should give them proper emphasis. This happened also by having a special photo shoot.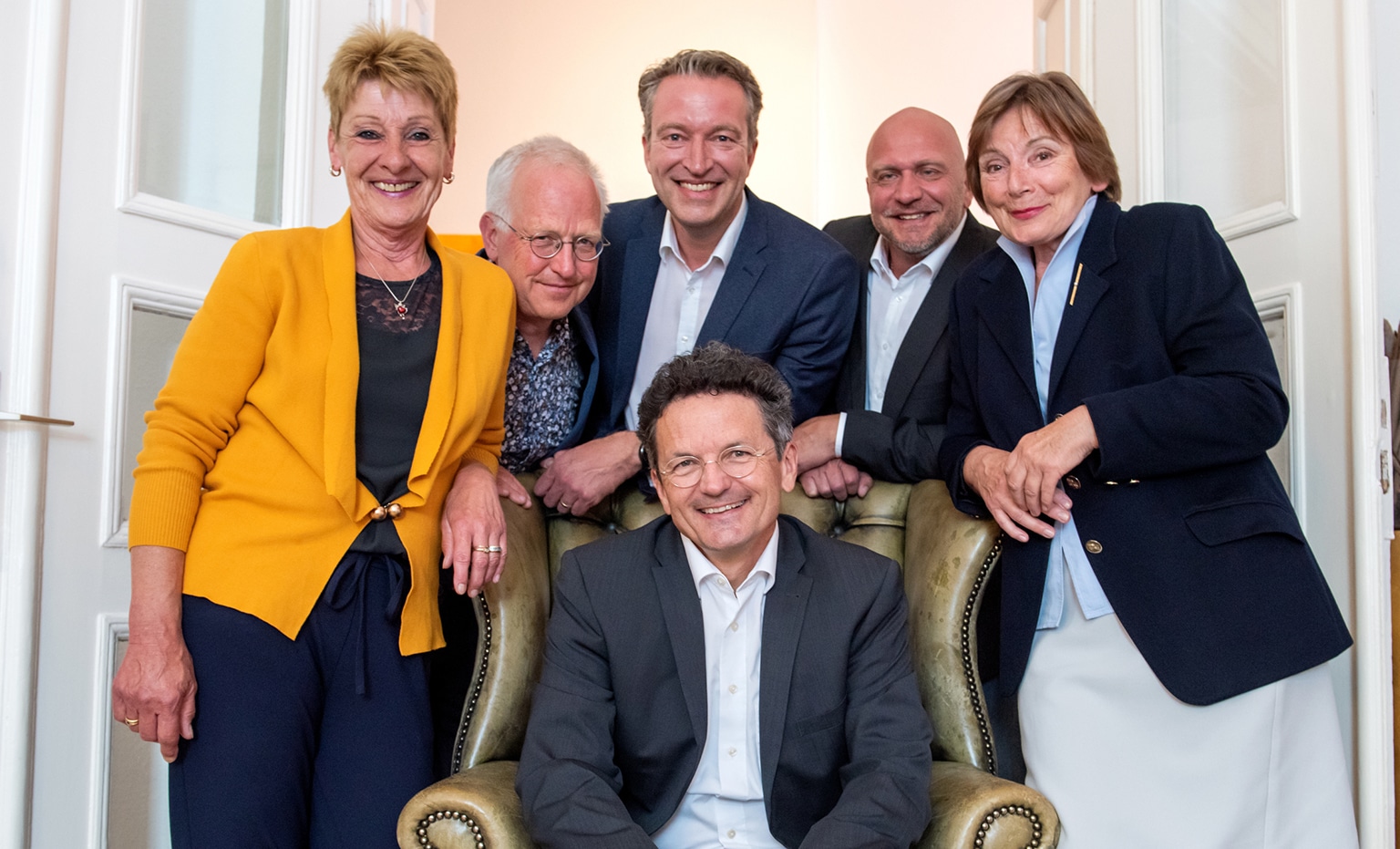 At o8, we will not simply hand you over the address of some photographer. That would be a pity because a lot of quality would get lost.
What we do instead:
we create a clear briefing of what is needed for that client
then we either have a look at our already available shortlist of preferred partners on the leverage team in that field

and/or go 'hunting' for the very pro we feel we get and match the style that's necessary

the client will then get a shortlist
once chosen, the photographer will be briefed in detail
on the day of the shoot, we'll do a brief either on location or via video and then will check in about the first results about 1-2 hours later to make sure the direction is the right one
after the shoot we will go ahead and prioritize pics according to brief and what is needed for which communication tools such as the website or some brochure
only after the pictures are touched up and preselected will they be handed over for your use
4 Factors to Enhance Photo Shoot Results
More than a noticeable difference in storytelling quality.
Select/curate the partner

Brief in detail / make sure the goals and visions of the client and its brand are understood

Quality management during the shoot

As well as after the shoot ("post-production") till everything is really fine, polished, and complete
New Outfit
The New Website
The co-creation of a new website with a client is not only a creative or tech challenge but most of all a process challenge.
Through our experience, we've set up a really sleek and easy process that enables quick and easy reviewing of even the smallest changes really smooth and easy.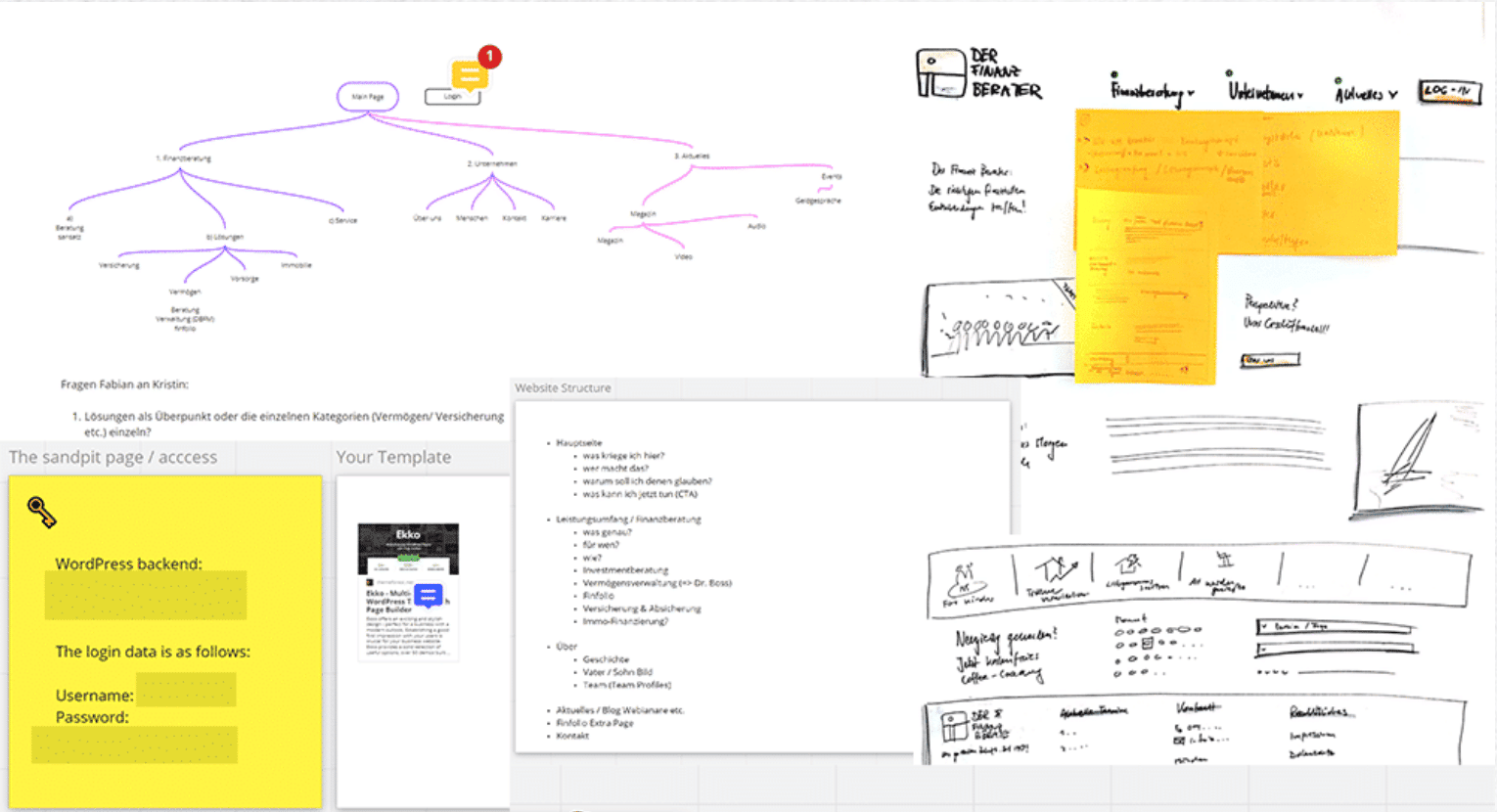 Classic creativity techniques using post-its and flipcharts will be used in the beginning.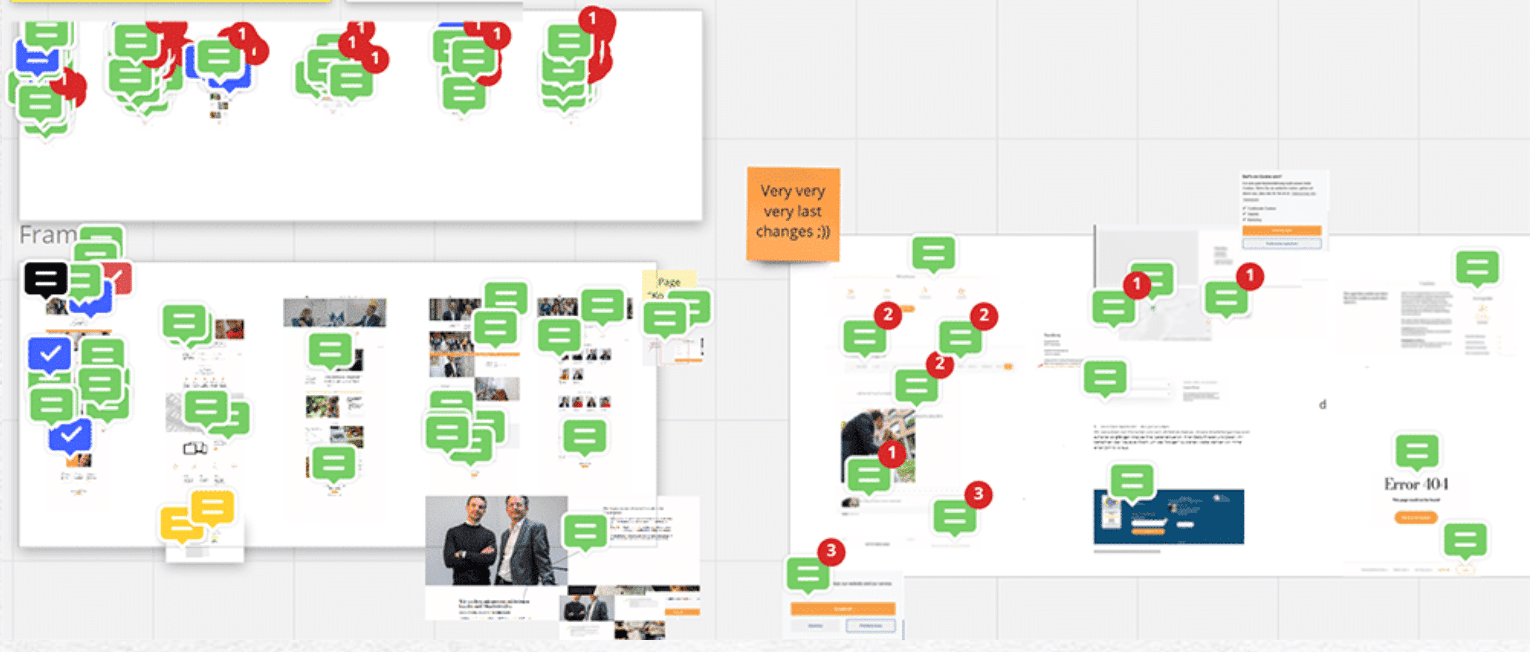 The detail creation and refinement Process with detailed commenting and release processes is based on MIRO.
Tools
Our Tech Stack for this Project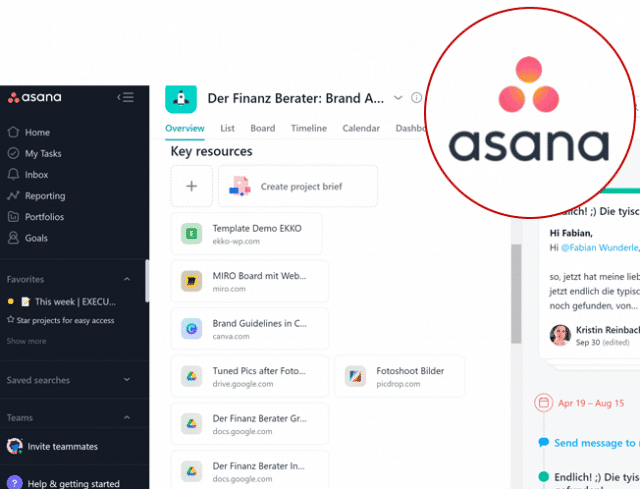 Project Management: Asana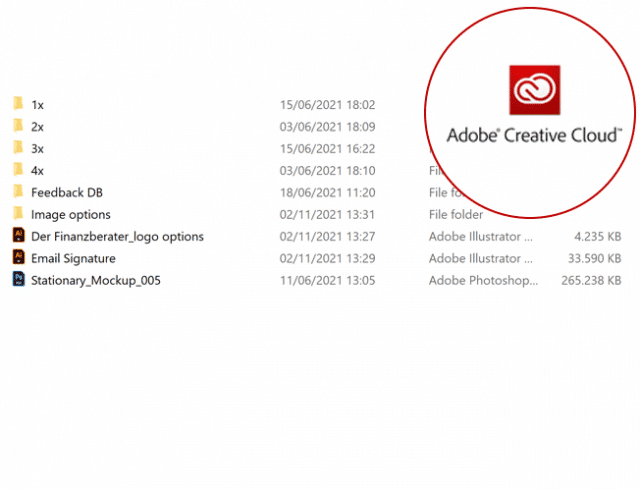 Brand Design: Adobe Creative Cloud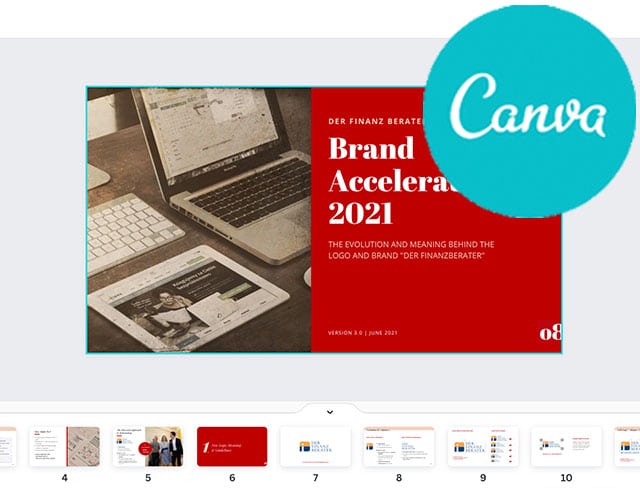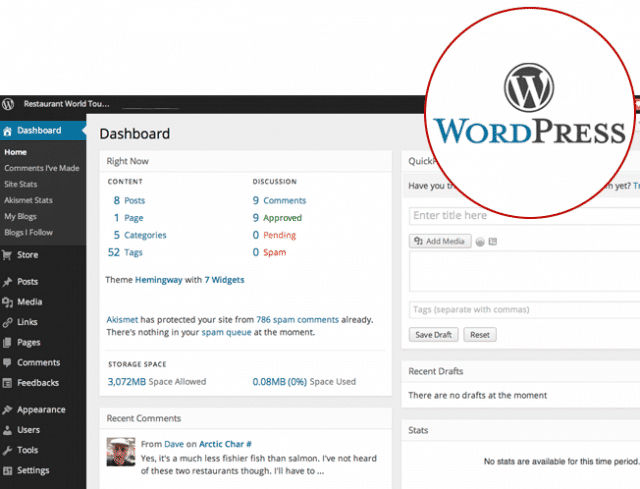 Website Design + Development: WordPress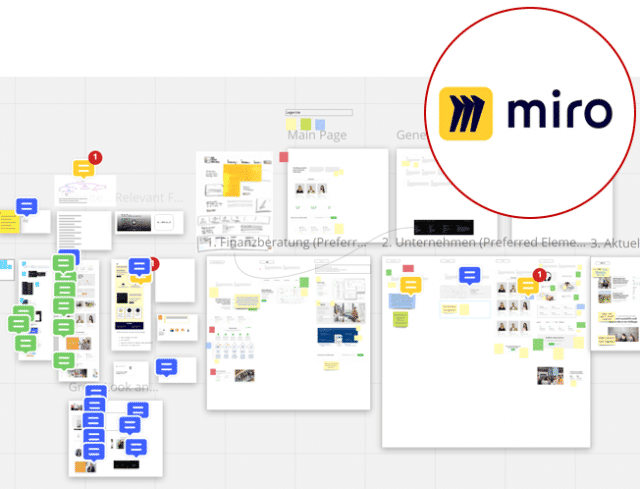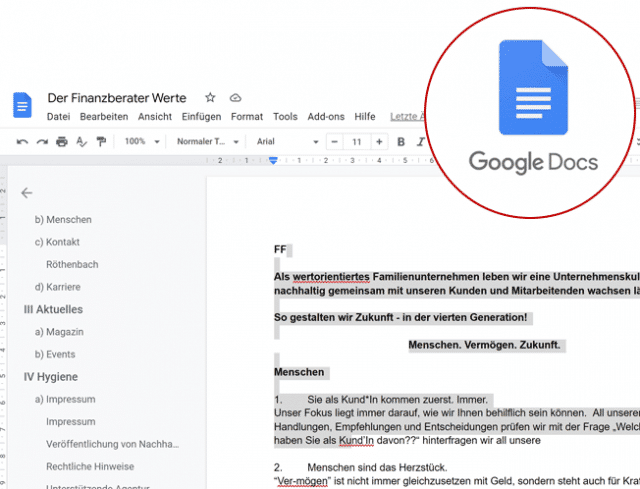 Copytext & Pictures Collab: GDocs + GDrive
WITHIN 4 MONTHS
Revamp: Complete!
"Der Finanz Berater": after only 4 months, their brand (and business) is ready for the next level and the future!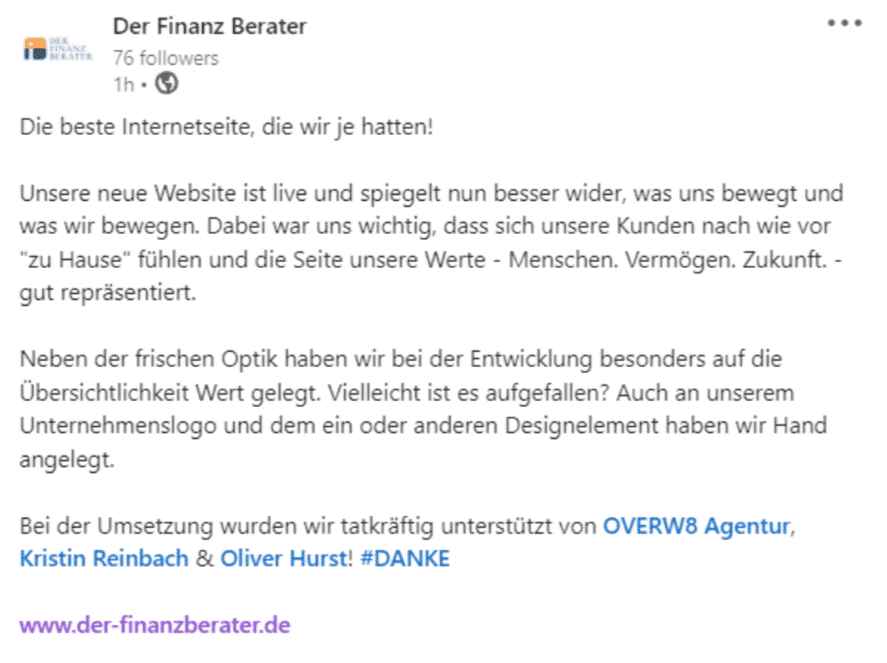 Want to do something similar?
Every situation, goal and company is different. We are happy to advise you to find out what suits you.