Here is what we can help you with
All those offerings account for B2B and B2C business models.
One might say that we got a pinch more B2B under our belt.
Strategy
Market Research (B2B, B2C)
Opportunity Analysis
Target Group Definition
4P (Product, Price, Place, Promotion)
Positioning
Business Model Tuning
Marketing
Product Development
Customer Journey (AIDA)
Customer Experience
Social Media
Content Marketing & Libraries
SEO
Offline Marketing Tools
Localization / Internationalization
Sales
Pitch Presentations
Sales Toolbox
Sales Automation Tools
Social Selling
1pagers
Direct Selling Copy Writing
Direct Mailings
Branding
Brand Strategy
Lean Branding
Brand Tonality
Copywriting Print
Design Guidelines off- / online
Design & Visual
Graphic Design
Photography
Design
Frontend Design
Art Direction
Illustration
Infographics
Instagram Stories
Development
WordPress
Websites
Web Portals
Landing Pages
Jimdo
Squarespace
Mobile Apps
Custom Tools & Templates
Available in custom configuration across all classic four growth phases:
In OVERW8 we say what we think and we believe in what we say.
In OVERW8 we use our super powers wisely and with great skill to solve problems.
In OVERW8 we work with passion and know when to have fun.
If it's not a "Hell yes!",
then it's a "NO".
As a digital agency, we use digital tools that facilitate our work process.
Our team is located in different cities around the world and we have tested and filtered tools that allow our work to be productive like this.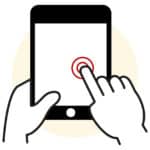 Asana / Trello / Slack

Evernote / GDocs

Pipedrive

Planoly / Socialpilot / Agora

GetStencil

Sevdesk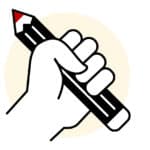 Pelican / Caran D'Ache (fav fountain pens)

Faber-Castell (pencils)

College Blocks

A3 Paper

Notebooks

Post-Its
Strategy & Concept, Design
& Dev Skills under One Roof
In-depth marketing & sales knowledge
Digital AND offline competence
Great project management
Diligent quality control
Transparent reliable budgeting
Full freedom of choice, no dependencies created
Built-in entrepreneurs' coaching
The marketing agency entrepreneurs have always been dreaming of.