Some weeks ago there was a decision to be made about my new leasing car.
The sales person at the local car dealer was (no: IS 😉 :)) a friendly and motivated person.
Attentively he listened to what my needs and preferences were and started out hunting matching options.
That was great.
One and a half weeks later, I was literally drowned in proposals and elaborate descriptions of what each of the options would have to offer.
That wasn't so great.
For some reason ;), I wasn't motivated to wade through 17 pages of info per option (there were 5 or more options!), so I had to call him twice and enquire whether he could quite just explain to me the pros and cons of each version.
He did quite a good job at that – but it left me wondering:
Why hadn't he used his already existing arguments to create a better sales process?
Well, I couldn't help but offer him some free sales consulting. ?
My suggestion for him was to…
Find out how to tackle complex buying processes like this in a highly efficient way by visiting our blog.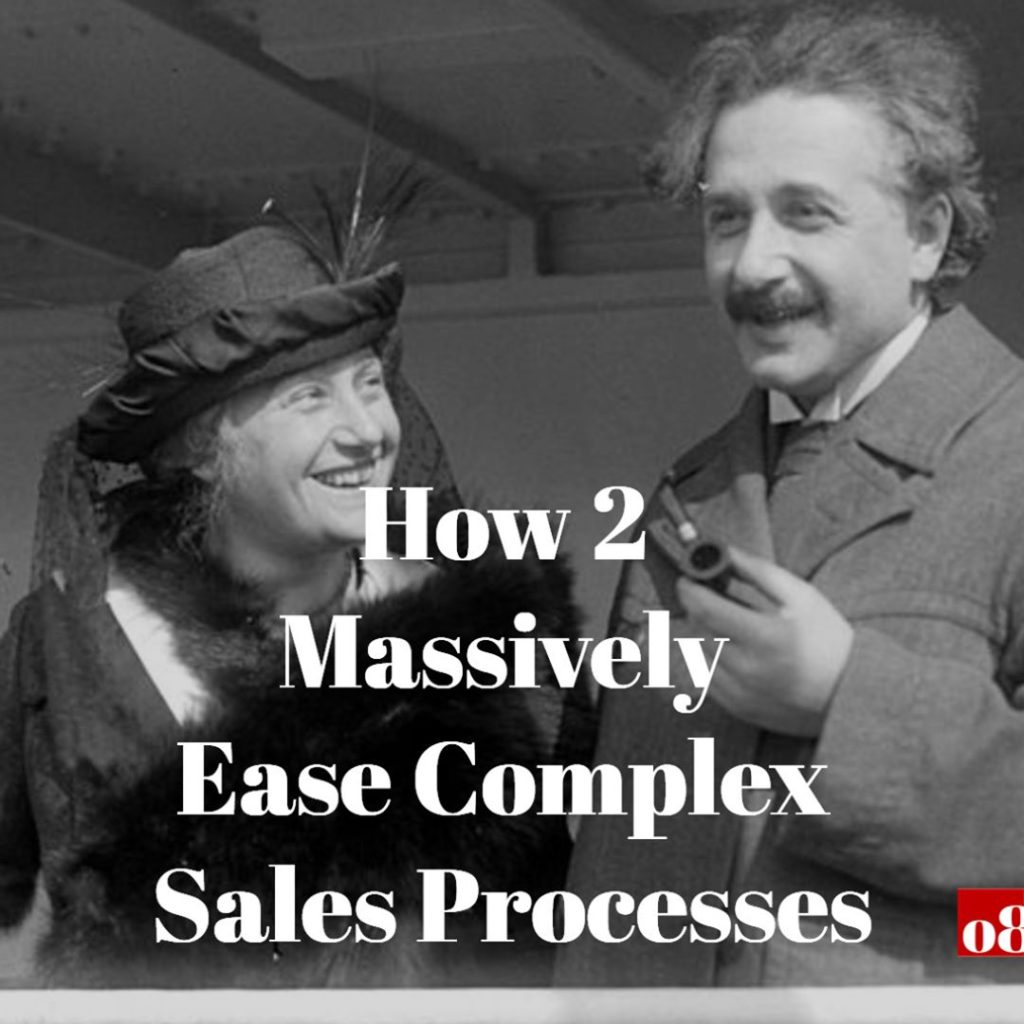 #sales #efficiency #salesprocesses #bottomline #business #entrepreneurship #salestopseverything #greatsales #salesexcellence #easysales #selling #travellingsalesman #einstein #complexity #makethingssimple #minimalism #brainfriendly #neuromarketing #neuroscience