Marketing Strategy and Branding
We develop your brand identity with you, not for you. Step by step, we work together to transform foggy ideas into a tangible reality. We often use workshops. The process, which participants invariably find fun and is highly effective, and its results are structured and overseen by us.
Go-to-Market
In most cases, strategy and concept processes are the tasks of managers and facilitators. We — particularly the founder and owner Kristin Reinbach, with her background in management consulting — are well versed in developing processes that dovetail with an organization.
Growth
Getting something done once is a success but just the beginning. How can you make sure that many of these processes, of these clients, will be handled successfully? Shall more target groups, languages or a line extension be added? We help you keep your head over water and eat the elephant bite by bite.
Next Level And Scale
Get your business ready for (massive) growth. Sometimes you and your business might have hit a comfortable plateau. Then, however there is still more to be reached, to be tackled—more potential that wants to be fulfilled. We help you break away from the past, refine your legacy and brand for the future. Get your business ready for growth.
Web Development to match your plans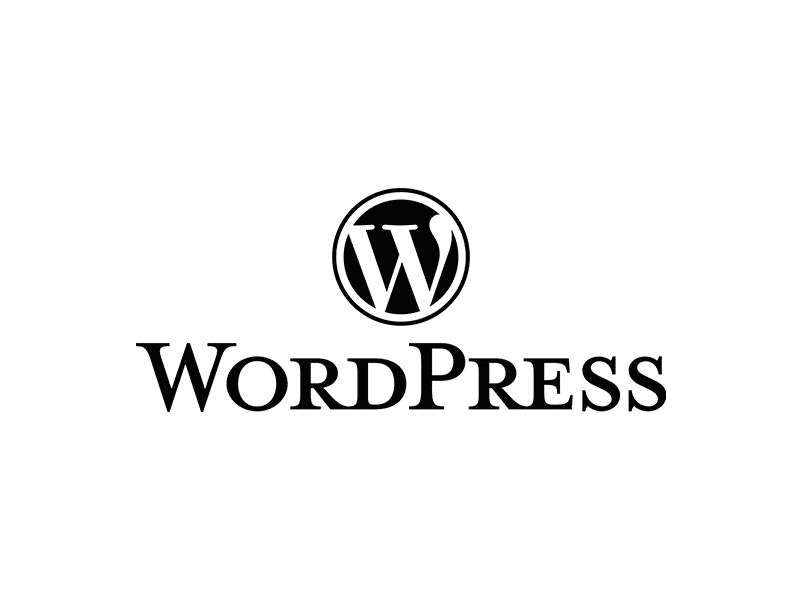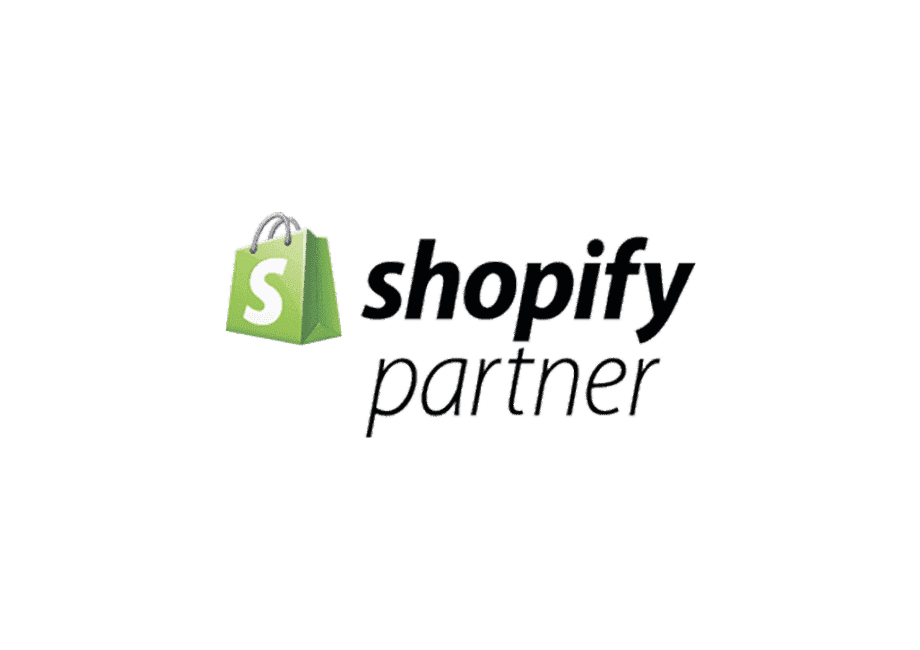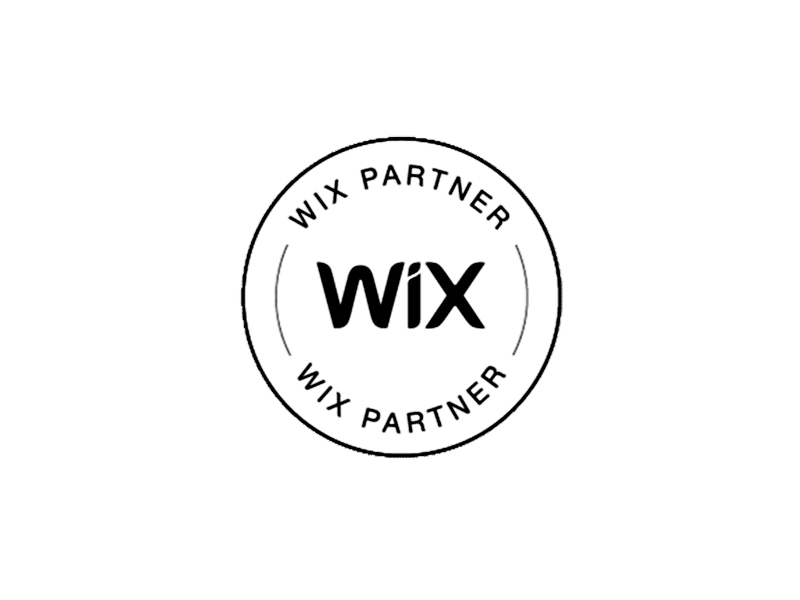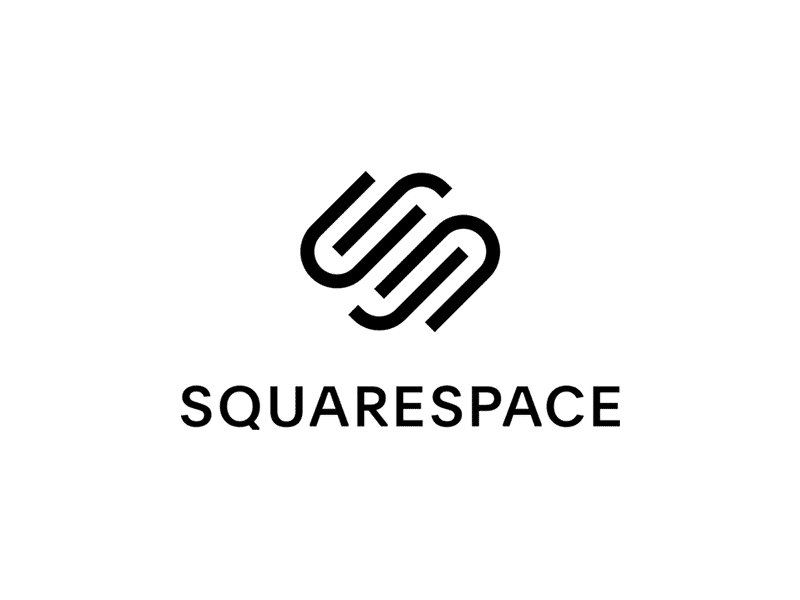 Get the Best of Both Worlds
Yes, we love all things digital. However, even in the digital environment, the old rules of the marketing craft still apply.
That is why we're not afraid of going back to the old school pages whenever they help our clients produce the best results.
With us, it is not digital OR offline; it is "also" if it adds to your result.
We are a reliable partner in all market-relevant areas of entrepreneurship. Our clients receive the coaching needed to prepare them for the Business Olympics.
We love working with those guys and chicas. They are amazing people eager to make their vision a reality. As diverse as their stories and businesses are, all of them are bold and never content with the status quo. We help them go for calculated risks, and we love provoking their success. In this way, we often become basically part of their team.

Die konkrete Zielsetzungen und Projekte zusammen implementieren und gemeinsam und partnerschaftlich an optimalen Lösungen arbeiten, die nachhaltig funktionieren. Denn das zahlt sich aus mit OVERW8 Digital Brand Agency!

Karolina Decker


Kristin und ihr Team haben uns bei unserem Brand-Makeover und der Umsetzung unserer neuen Website unterstützt. Nicht nur der Output stimmt, auch der Weg dorthin war sehr professionell und herzlich. Bei den Zoom-Meetings, Strategie-Workshops und Shootings kamen die richtigen (auch unangenehmen) Fragen und eine gute Diskussionskultur auf! Der Spaß kam aber auch nicht zu kurz. Hier ist man gut aufgehoben - weiter so!

Fabian Wunderle


OVERW( hat für unseren Verein einen Strategieworkshop durchgeführt, in dem wir unsere Strategie und unser Businessmodel ausgearbeitet haben. Nach erfolgreichem Workshop konnten wir mit Hilfe von OVERW8 unser Branding herausarbeiten und zusammen unsere Website erstellen. Eine sehr inspirierende Zusammenarbeit, zuverlässig, kreativ, unterstützend - einfach top! Die Erfahrung von OVERW8 hat uns erfolgreich durch schwierige Entscheidungsprozesse geführt (mehrere Entscheider...) und uns aufs nächste Level gehoben. Uneingeschränkt empfehlens- und preiswert 👍🏻

Ralf Liebetrau


Sehr professionelles Team, gute Analyse der Ist-Situation und faires Angebot zur unmittelbaren Umsetzung der Markt-Strategie auf digitalen Medien. Vielen Dank 🙏

Karl-Heinz Reinhardt (Charly)


Gemeinsames Projekt: Shopify Custom Plugins erstellt, Beratung Tech Auswahl für großes Platform Projekt, Shopify Customizations, Shopify Template erstellen, strategische Beratung Portalkonzeption, Projekt Shopping) Ergebnis ist super geworden, sehr schönes Page Template, das den Stil der Marke unterstützt Die Zusammenarbeit war effektiv, inspirierend, zuverlässig, immer im Ganzen mitgedacht inkl. hohem Qualitätsbewusstsein und gutem Gespür für unseren sehr inhaltlichen Ansatz und Bedarf sowie Budget und Timing. Wir planen weiterhin mi o8 zu arbeiten bzw. die Agentur zur Zusammenarbeit empfehlen o8 ist die 'richtige' Agentur für jeden, der wirklich ergebnisorientierte Unterstützung will, eine wertschätzende Beratung auf Augenhöhe

PvS Circle of Values


Kristin Reinbach hat uns bei Bergzeit mit ihrem Team im Bereich internationale Markenstrategie bestens unterstützt. Neben der inhaltlichen Beratung hat sie die Konzeption und Durchführung von Fokusgruppen in insgesamt sechs Ländern für uns übernommen. Auf dieser Basis gehen wir aktuell in die Umsetzung. Vielen Dank für die sehr unkomplizierte und zielführende Zusammenarbeit!

Elisabeth Forte


Das Arbeit mit dem Team von Kristin macht immer Spaß, bringt einen weiter und ist sehr produktiv. Dir werden Werkzeuge an die Hand gelegt, welche man als Laie nie kennenlernen würde. Damit läßt sich der eigene Workflow sowie das Arbeiten mit sozialen Medien strukturieren und vereinfachen. Von der Agentur habe ich ich ein neues Branding bekommen, eine neue Website und die sozialen Medien wurden sind jetzt bespielt. Alles in einem bin ich sehr zufrieden und kann's jedem weiterempfehlen.

Felikss Francer


Mit der neuen Gewandung, dem neuen "Kleid" der "KunstRäume am See" Website durch Kristin Reinbach und ihrem Team bin ich sehr glücklich. In einem spannenden Gestaltungsprozeß ist meinen Wünschen und Ansprüchen entsprechend die geradezu künstlerische Umsetzung der zugrundeliegenden Idee ausnehmend gut gelungen und somit der Blick in die vielfältigen, sich öffnenden Kunsträume ermöglicht. Großes Kompliment!

Elisabeth Carr


Kann man auch 10 Sterne geben? Wirklich superschnelle Hilfe in allen online-Digitalfragen, schnelle Auffassung der Befindlichkeiten aller Beteiligten, bei der Umsetzung unseres Website makeovers und einfach ein klasse Ergebnis, ästhetisch wie inhaltlich!

Manuela Hartel


OVERW8 - Kristin hat uns >Sportsmap360< bereits in vielen Themen, wie: #Markenstatus #Geschäftsmodell #technischen Lösungen & Design #Feinschliff des Vertical Platform Business Models #Entwicklung Brand Guide & Personas und anderen Themen unterstützt, beraten und vorangebracht. Wir werden auch weiterhin mit OVERW8 arbeiten und Sportsmap360 auf- und ausbauen. Vielen Dank an der Stelle!

Alexander Pfeiler


Hier konnte ich von A-Z alles vertrauensvoll abgeben: Die Auswahl einer zu uns passenden technischen Plattform, eine richtig schöne Darstellung unserer 'Welt' im Internet, sinnvolle Verknüpfungen mit den positiven Reviews, die wir uns über Jahre bei unseren Stammgästen erarbeitet haben. Endlich ist all das sichtbar. Dafür hat es kein Vermögen, nur kurze Zeit und wenige Absprachen gebraucht. Auf jeden Fall zu empfehlen.

Lothar Schrempp


Eine Beratung bei OVERW8 können wir uneingeschränkt weiterempfehlen. Wir haben direkt mit Kristin Reinbach gearbeitet: Sie ist auf unsere Stärken eingegangen und hat uns leicht umsetzbare & sehr effektive Tipps sowie Aufgabenpakete mitgegeben. Wir befinden uns noch in der Umsetzung und erfahren weiterhin Unterstützung und wertvolle Anregungen. Das, was wir bereits angewandt haben, hat bereits große Wirkung entfaltet und zu einem Anstieg an Kunden- und Kandidatenanfragen geführt. Alles in allem ein großer Mehrwert für uns.

Angelika Tabak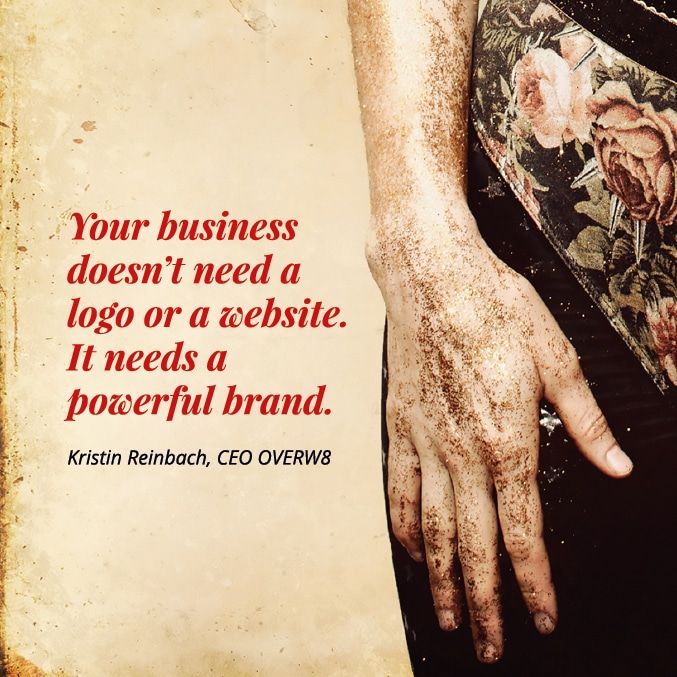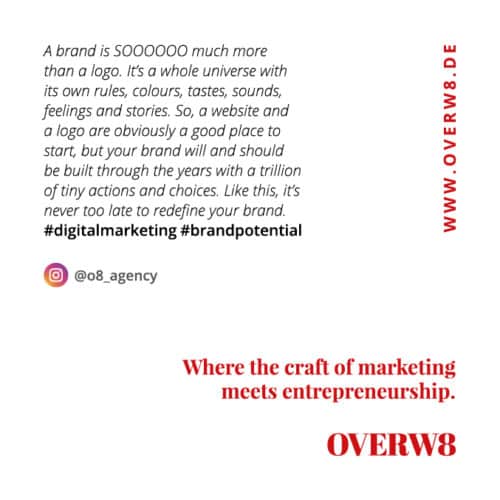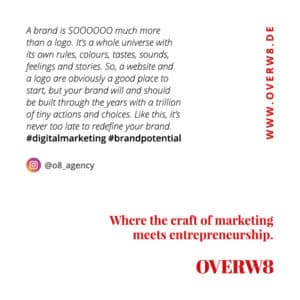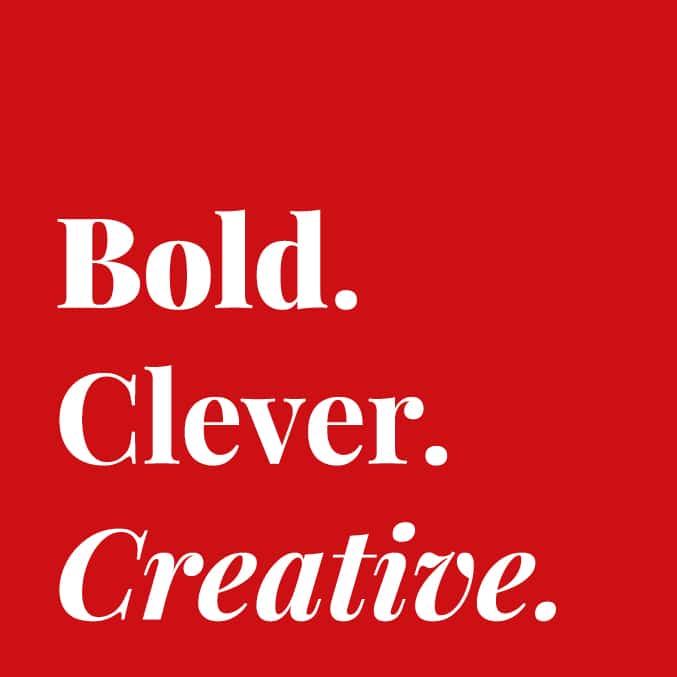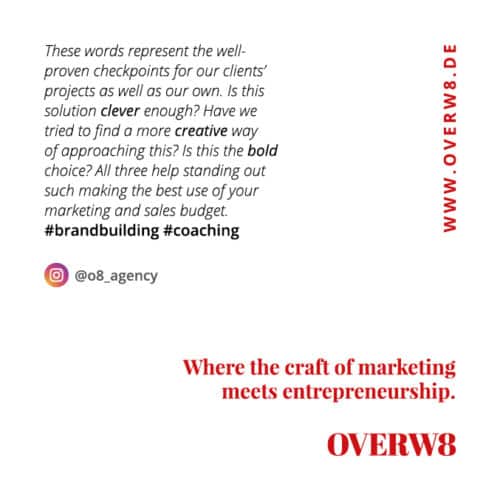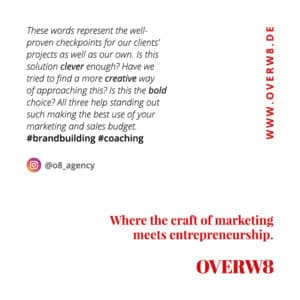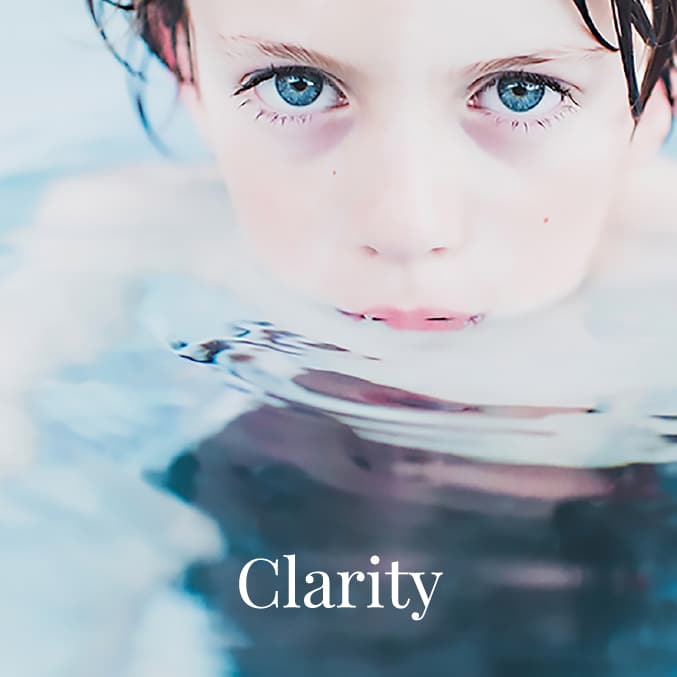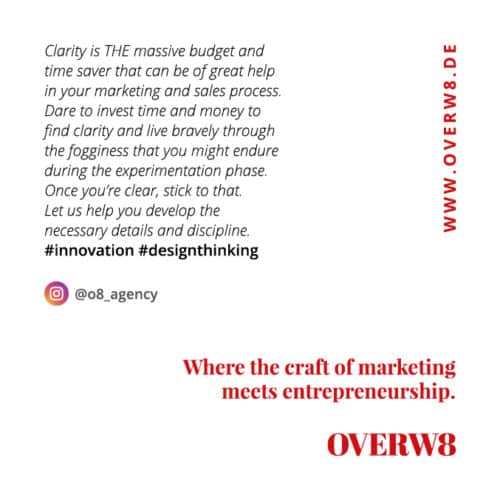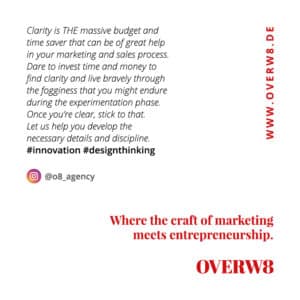 Starnberg, Munich, Globe.
Our creative heart is rooted in Starnberg, close to the Bavarian lakes and mountains. This territory is rich with a long history of creative people who have created lasting results.
It makes for a great combination with the cosmopolitan city of Munich, just a short distance away.
Mentally, we are solidly rooted in a global mindset that is nurtured by the diverse backgrounds of our core team members.
Our core team takes care of getting things done by leveraging quality workforces with handpicked freelancers from all around the world.
Let's tackle this.
What are you and your business up to these days?
Let's have a (video) call to discuss your plans (if logistically feasible, we might meet up for a coffee). These days, 30 minutes of conversation and input for your plans by CEO Kristin Reinbach are still available. It is completely free of charge and entirely without any obligations.
So why not arrange for that call rather sooner than later?
TACKLE THIS NOW