When positioning a brand, aggressively avoid becoming a "me too" by assertively becoming a "who else?"

– Crystal Black Davis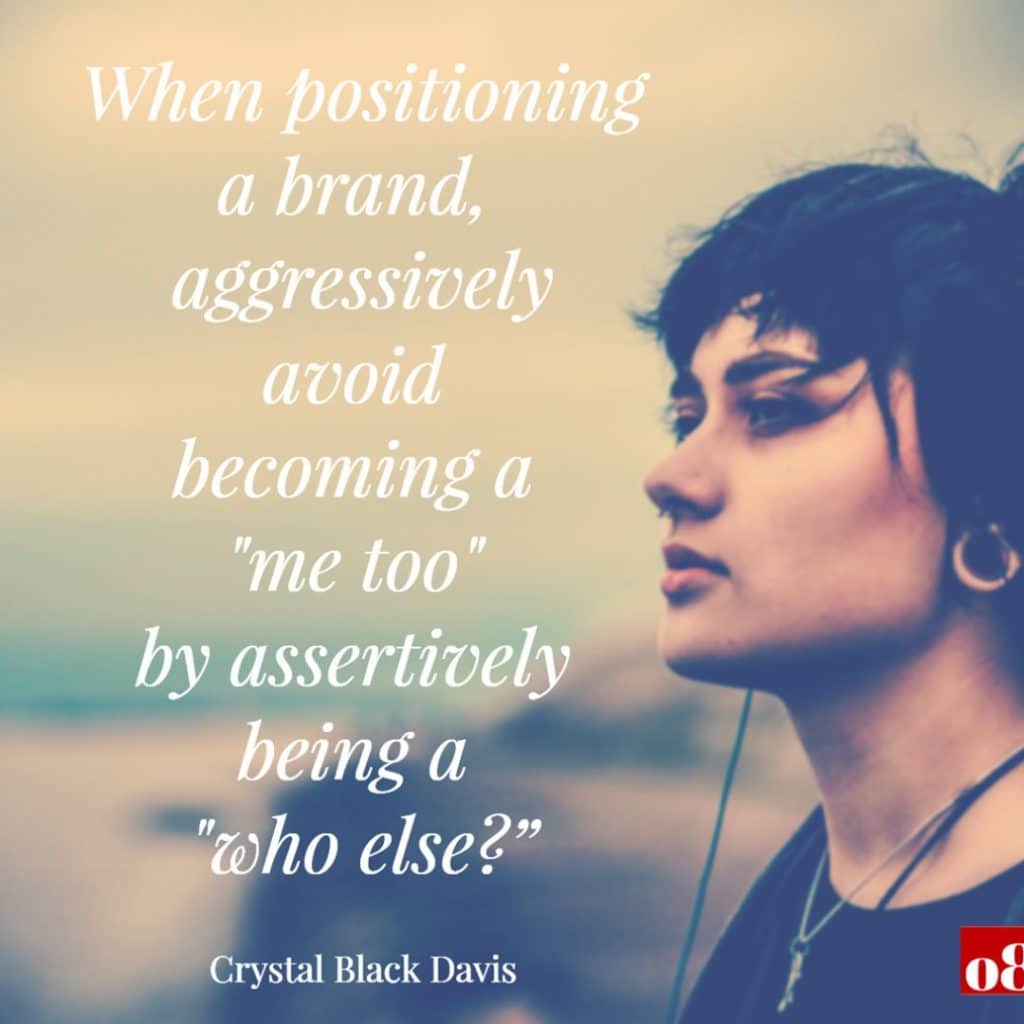 Becoming a 'me too' is bad enough if it happens to a big corporation – at the same time it tends to happen there – for known effects such as "design by committee" :))
Don't do that to your business.
Dare to be different, dare to authentic.
Also, don't get misled to use the same fonts and filters, etc. that 'all the others' are using just now.
Why?
Well, just as in fashion,
what is extremely 'in' also pretty quickly gets 'old' or feels 'out'.
Brand positioning btw means that you're spending thoughts on who you want to attract.
Think of it a bit the way you choose a restaurant or bar – for some reasons the one will appeal to you and feel good – and another doesn't connect with your vision of a good bar.
How you position your business and brand will attract different kinds of people.
Of course, this is a good topic to get coached in… if you're interested, let us know – you might already be aware that first consultation is free and without any obligations.
#brand #branding #positioning #SME #entrepreneurs #localbusinesses #marketing #marketingstrategy #leverage #attract #customers #growth #growthhacking