Instagram marketing with Style, Charm and Bowler Hat: 10 Tips for 2022
Instagram marketing is often underestimated. On the one hand in terms of potential, on the other hand, in terms of the required know-how. If you think posting a photo on Instagram every now and then and promoting some post with a few euros will bring a big customer boost, you're sadly mistaken. Likewise, this is not the way to become an 'influencer,' as some young people might hope.
The same applies to social media as to business and life:
"In all that matters, it's style that matters." – Oscar Wilde
Accordingly, our advice for Instagram and social media in general:
If you're going to do it, do it right!
Otherwise, it is a wasted effort and quickly looks unprofessional. So here are our tips for successful marketing on Instagram:
1. High Quality Content
What you offer for free is a poster child for what you want potential customers to pay for later. And they should be happy to do so! For example, if you offer interior design and have an Instagram channel or a blog, your style and professionalism should be represented.
Some people think that customers wouldn't even need to buy the service if you already give great tips online. That is nonsense.
Anyone who wants help with decor, home, or office will read through Quality Content for inspiration, get excited, and book you. Those who use the content and then prefer to do it themselves probably never intended to spend the money. However, they will still remember your content positively – and possibly recommend you to others.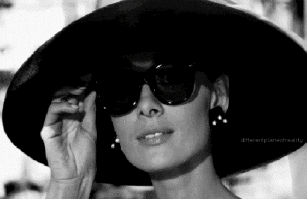 What if now your content is loveless, unattractive, cluelessly made, and the tips are just simple 08/15 suggestions? It's simple: your potential customer is likely to book the competition or take another spin on Pinterest for inspiration.
Of course, the quality requirement does not only apply to this industry (interior design) and this social media channel (Instagram) but is first the primary requirement.
2. Planning and regularity
That is where many fail – quite unnecessarily! When you create an Instagram channel, it doesn't mean you now have to post three times a day and do 5 Stories. On the contrary!
The rule here is quality before quantity!
Better to make well-thought-out, coherent, and quality posts once or twice a week than to shoot out half-baked stuff every day. The same goes for Stories! Of course, the quality requirement does not only apply to this industry (interior design) and this social media channel (Instagram) but is first the primary requirement. However, anything has to happen continuously in your Story by no means. On the contrary:
As with good friends, it's better to get in touch less often but have something to say!
If you have the time and/or money to ramp up the quantity while maintaining the same quality at some point, you can still do that. But this is by no means the condition for a successful Instagram marketing strategy!
"Successful," by the way, is also a matter of definition. For your regional flower store, 500 loyal followers from the area are much more valuable than frantically trying to force 8,000 likes under a post with sweepstakes and advertising. So don't be fooled by numbers and comparisons.
3. Spam vibes are a no-go!!!
Especially if you are not a private person, but a serious business! Stay professional. That means: not scattering generic copy+paste comments aimlessly under posts to draw attention to yourself and not making unsolicited acquisitions via DM.
Another factor that quickly seems "spammy" is a disproportionate follow/follower ratio. Spam accounts and bots often follow thousands of accounts but have significantly fewer followers themselves. That results from the follow/unfollow strategy, where an account follows many people randomly every day and then unfollows them after a few days if they haven't followed them back.
So if you're following 8,000 people and only have 120 followers, you might want to sort it out so you don't seem like one of those accounts. After all, your followers will bring you something if they also roughly match your target audience. The next point is almost self-explanatory, but it also makes hashtags like #follow4follow or #like4like officially #unprofessional. 😉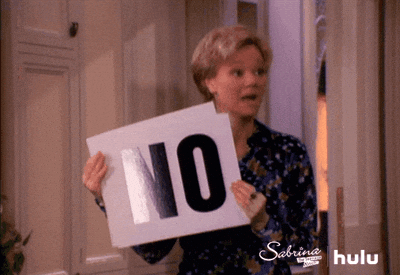 4. interact (like a human!)
When your followers leave a comment, write a friendly reply. That shows sympathy and humanity! It can also be helpful to leave comments on other, thematically related channels regularly (but see above: no spam!) or share good posts from other channels. This way, you increase your reach, and followers of other channels become aware of you and might stop by. Therefore, your Instagram name should imply that you are a company or service provider from the industry, or the comment should reflect your expertise.
5. Instagram marketing with ads
Know how to! Putting 5 euros on top somewhere under the motto "more is more"- to slam a target group? That's not going to work! Because YES, with Instagram marketing and social media in general, "pay to play" applies. Because effective Instagram marketing, primarily if you haven't generated a vast reach yet, will also cost you. If you do it well, though, it can be worth it!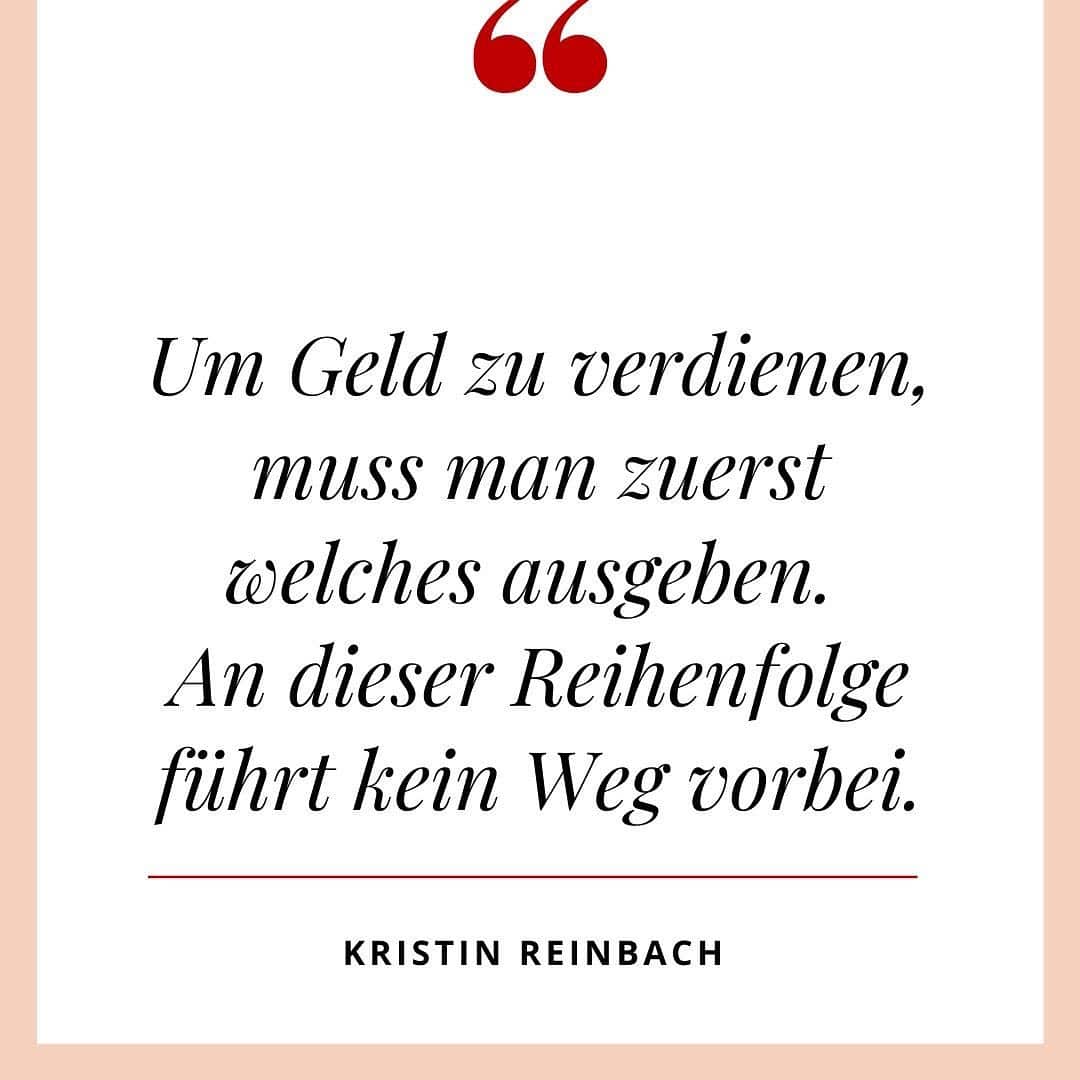 So go ahead and spend the money, but know your target audience before you do. You can spend as much money as you want on ads. If it's shown to the wrong people, it's for no use (for more on this, see our article 11 Digital Marketing Myths not to buy into). If we take another step back, this already applies to the choice of the platform! You can't reach Generation Z on Facebook and Boomers on TikTok, while Instagram serves a slightly broader demographic. Here, like everywhere in digital marketing: test, test, test. You can quickly see what works and what doesn't and narrow down which ads are the most effective for you.
6. Ads, the second
Place only well-designed ads and use meaningful keywords! If people click, it must be what was on it. What they are looking for. Once again, that's all there is here! When people are looking for a fitted kitchen, there must be more than just bedroom furniture behind your ad. Advertise only where you can offer something. Anything else is unprofessional and, in case of doubt, rather damaging to the reputation (keyword Brand Risk!) because it is annoying for the user.
7. Analytics
The data is there; use it. With digital marketing, we have the luxury of seeing exactly what's working and what's not. So you can test, sort out, and perfect the best time to post and different content and advertising strategies. Don't rely on generalized recommendations from any blog articles (like ours 😉 ) when you have the opportunity to tailor your Instagram marketing to YOUR target audience explicitly. If you don't use it, you can't be helped.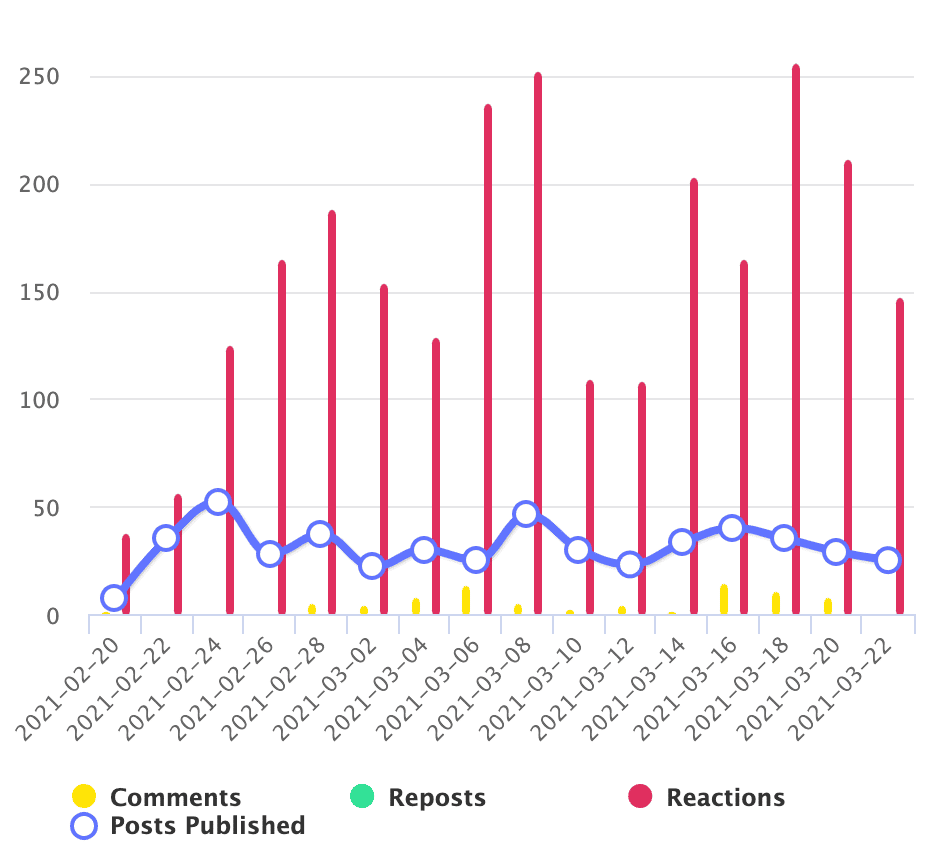 8. Act appropriately
Instagram is not always selfies and animal filters. It is essential to know what fits on which platform, what suits the target audience, and what is appropriate for your industry. Do you run a nail salon? Nice! Selfies with happy customers and colorful photos of great nail designs are certainly not wrong here.
Private and professional content should be separated or played out appropriately in many industries. Medical fun facts, pictures from your daily work, or updates about new devices and techniques might be appropriate on your practice channel. Inappropriate, however, would be vacation selfies in swimming trunks, photos of your children, or the "funny" story after one too many vinos. It's all been done before!? But if you're a doctor and perhaps not a digital native, a flood of selfies or supposedly humorous posts can quickly backfire.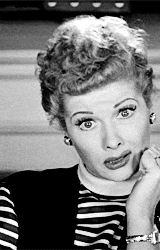 When in doubt, pause before posting and ask yourself, "Would I put this picture up at work where all the customers can see it? In reality, would I only bring that joke to the pleasant regular customer, or would I get it in front of the older lady who was here for the first time last week?"
9. Hashtags
Yes, hashtags can do something! If you use them correctly. So do a little research. For this, numerous tools help determine which hashtags are helpful for your topics.
But watch out! Although the hashtag is the most used tool, it doesn't automatically get you anything. There are a few rules.
For example, if a hashtag is used millions of times, it also means that your post will get flushed down quite a bit in search within seconds. So mixing big and small hashtags can be an excellent way to go.
Do you also know the algorithm? If you often use the same large and generic hashtags (for example, #instagood or #photooftheday), the algorithm may classify you as a spam account and penalize you with lower reach. There is nothing wrong with these hashtags, as the mixture often makes the poison!
The same goes for the number of hashtags. You can put a maximum of 30 hashtags on one Instagram post. But you don't have to! Hashtags, for hashtag's sake, don't always make sense. Use only so many if all of them make sense.
Put a space between the caption and hashtags. Your post will look neater, and the hashtags won't interfere with reading. Alternatively, the hashtags can be placed in the first comment.
10. Aesthetics
Especially with Instagram marketing, visuals play a huge role! The platform is very visual, and before someone reads the caption, they see the image. Use this to stand out positively! Post the nice stuff in the stream and use not only photos but also graphics and fonts. You can also make the important content visible in the stream to avoid getting lost in the captions. Also, plan for your feed to be a big picture! So stick to your corporate colors and go for cohesive editing for images. You can see great examples of this, for instance, in our "Making of" for FinMarie or Felikss. Stories don't have to be perfect due to the short visibility and can also sometimes break out in terms of color. So there's room for "get out quick" here, while the feed should be reserved for the nice content.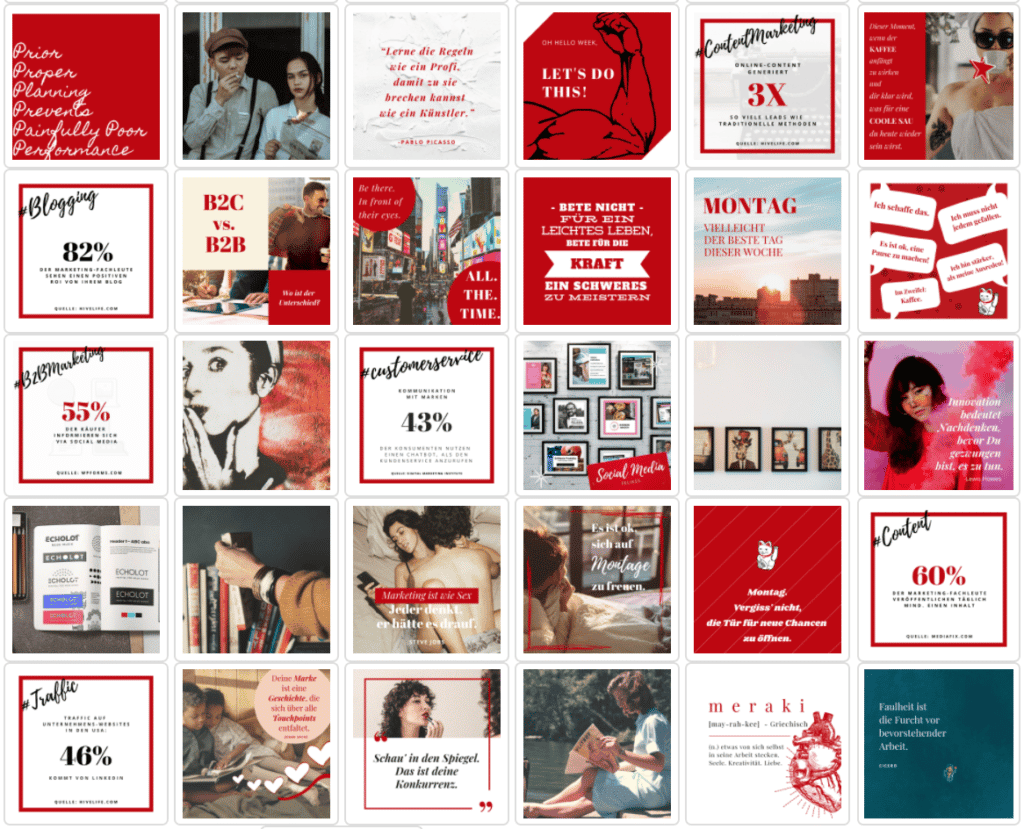 That may sound a bit overwhelming now. But if you consider that most of the tips deal with
"Less is more." or "Quality over quantity,"
you will end up saving yourself a lot of unnecessary work.
We're keeping our fingers crossed for successful Instagram marketing, and you know: If in doubt, just get in touch with us! We're happy to help you find the right approach for your digital marketing. You can contact us at any time HERE.